Pallas-Yllästunturi National Park, one of the biggest national parks in Finland offers a huge variety of outdoor activities to nature-lovers. There are more than 300 kilometers of hiking trails in summer and over 500 kilometers of winter trails for hiking and cross country skiing worth exploring. Our first visits to Lapland were over ten years ago, and this national park was our destination when we went hiking the first time together.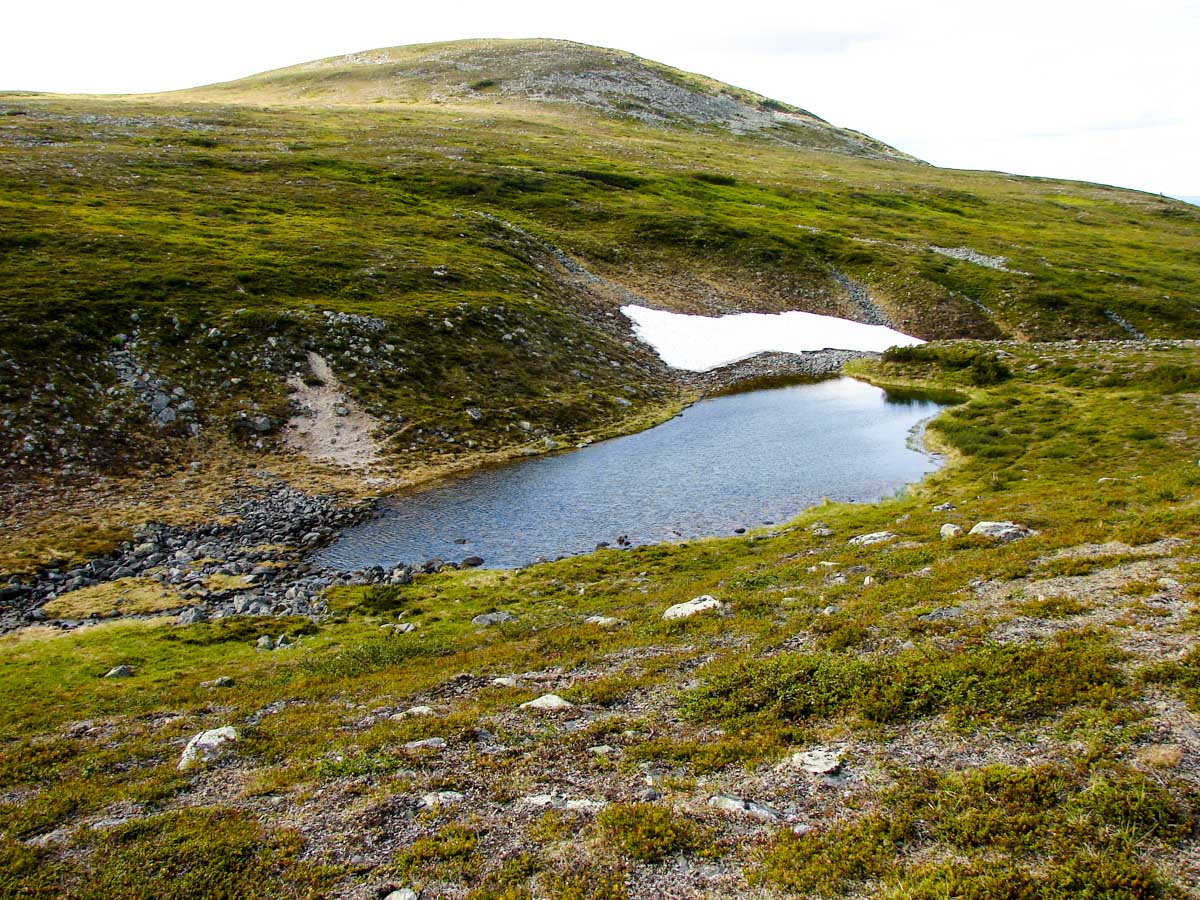 Why Is It Special?
Isn't hiking in Lapland enough reason to complete this hike? If not, let us tell you that the summer is unique in the Arctic.
The midnight sun shines over the fells and mires, while you can be totally confused about what time of the day it is. In a long hike, you can easily lose your time estimation if you try to guess by the brightness (you need to observe the position of the sun).
You see a variety of animals, especially birds and reindeer, flowers in this vast nature. It is peaceful and stunning at the same time.
Hetta – Pallas Trail
We had ambitious plans to walk along the 55-kilometer long trail in the middle of the park, carrying all our water and food for the hike, as we would not pass any settlement or shops. Actually, we walked a day more after Pallas and our total distance was 70ish kilometers.
Trailhead in Hetta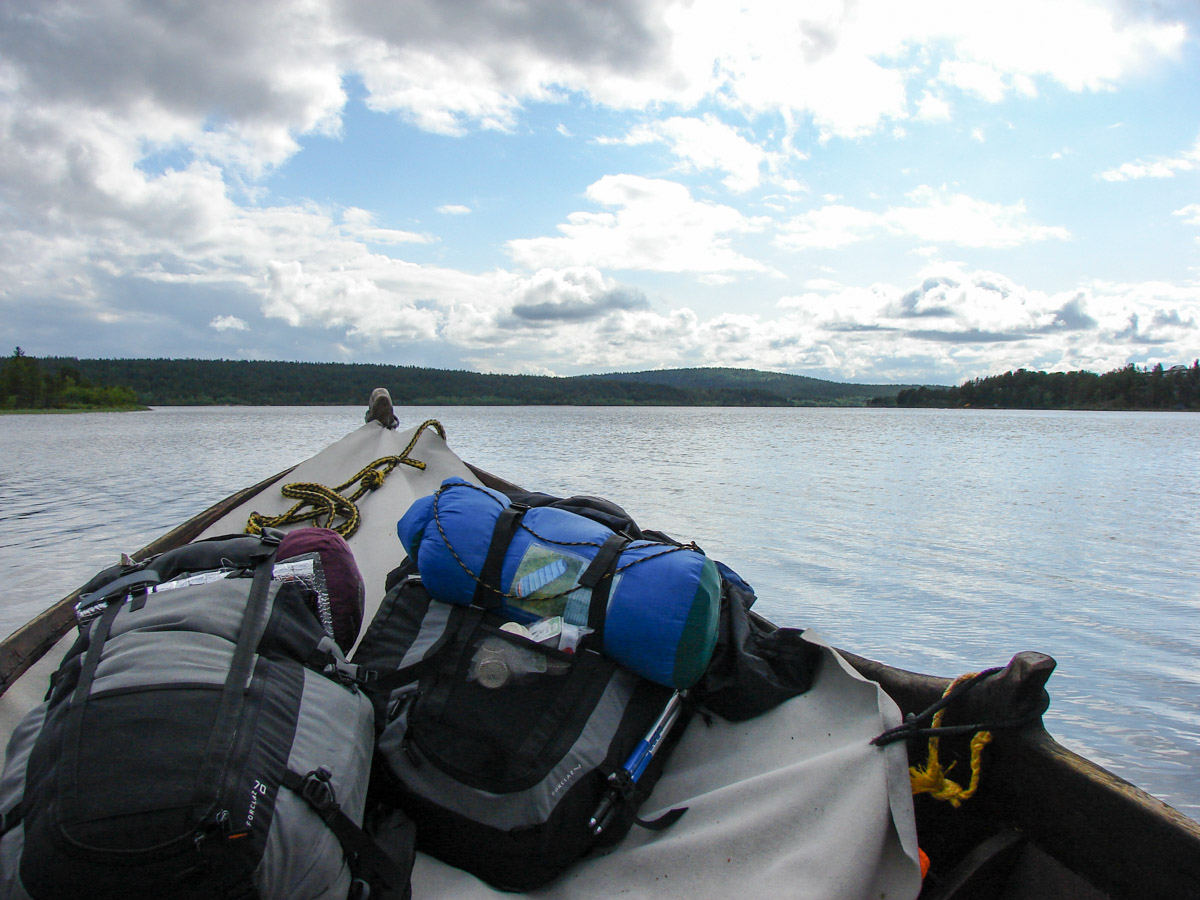 The northern trailhead is just on the other side of the Ounasjärvi lake. We paid a local fisherman a couple of euros to take us across the water so we could start our first but not last Lappish hiking adventure.
Hiking Trail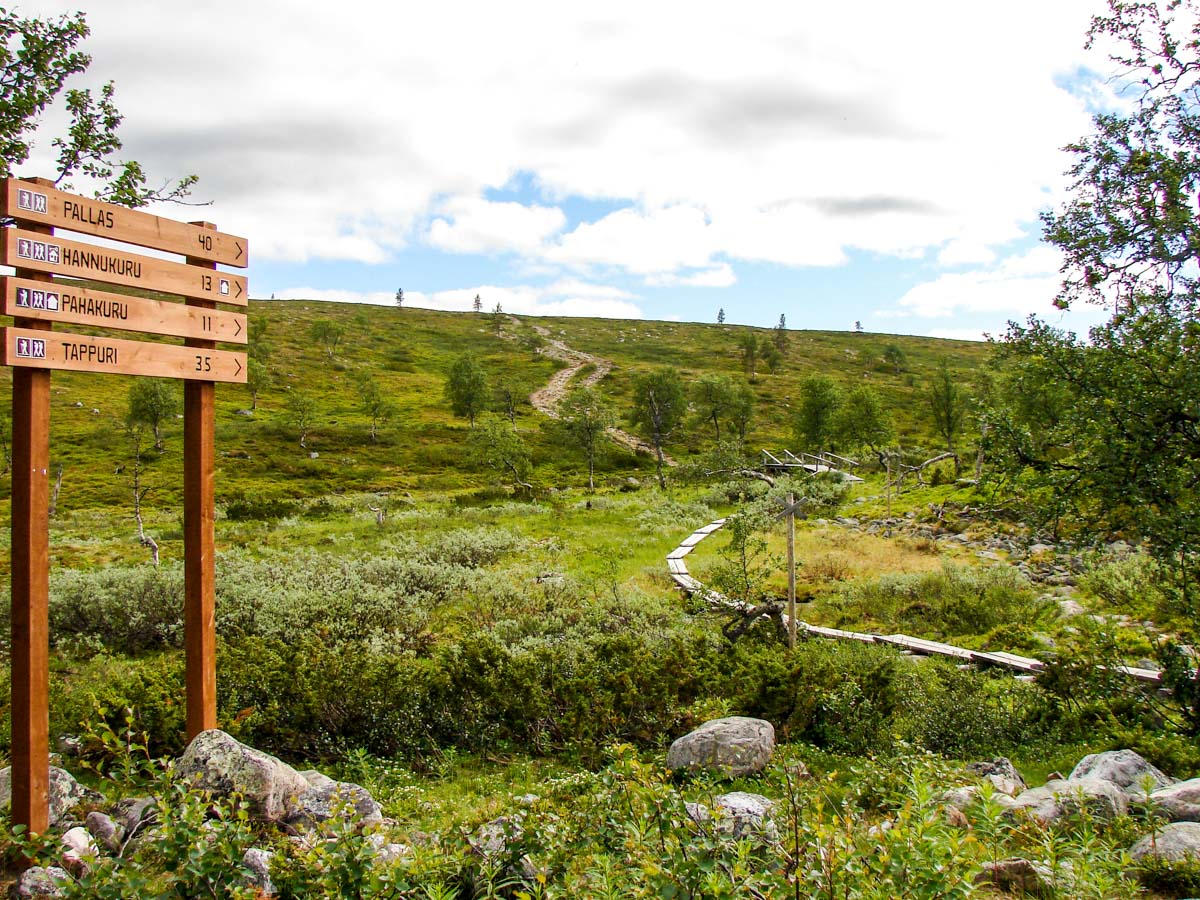 The trail is well marked but you are advised to carry a map for orientation or just to know what places are around. Needless to stay you can't really navigate using your phone for a week or so.
Free Wilderness Huts to Sleep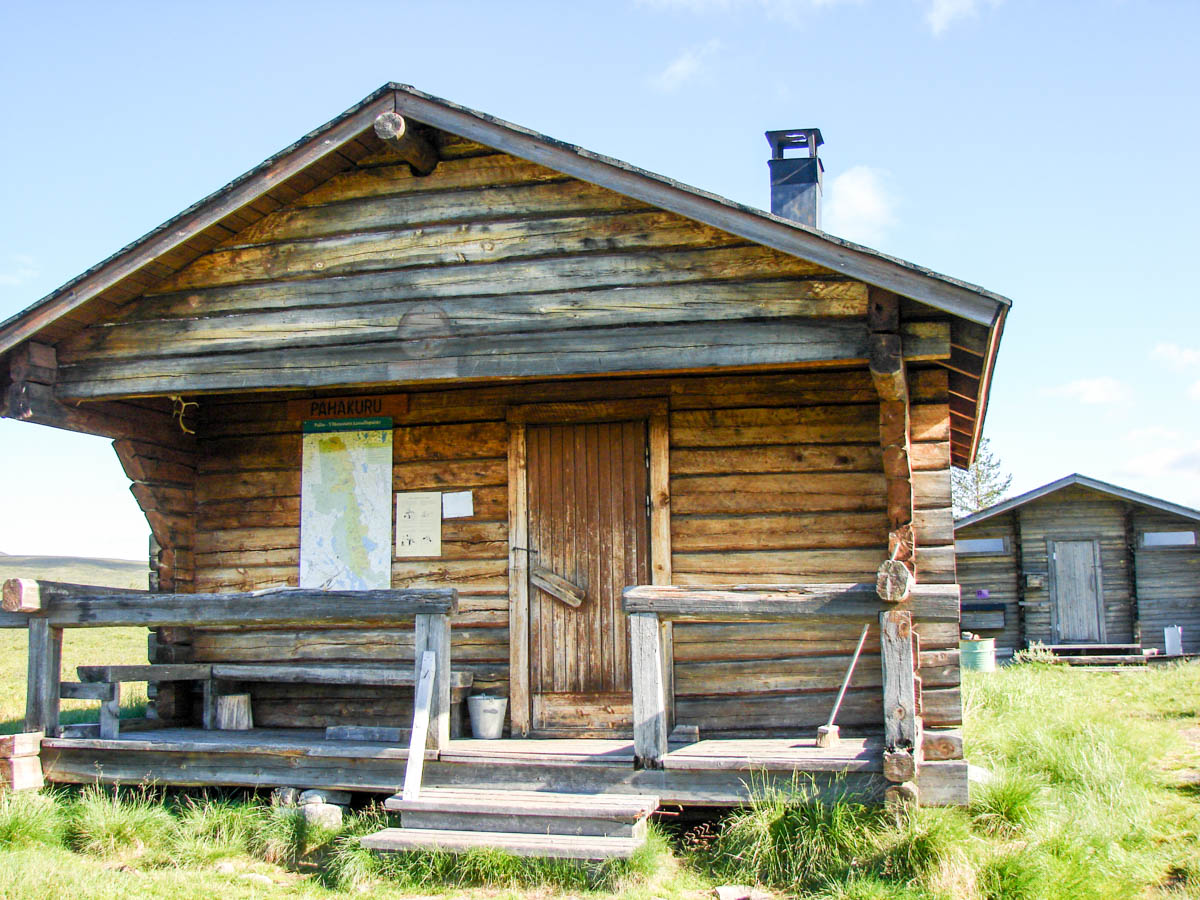 Luckily the way is full of wilderness huts where you can hide from the mosquitoes and sleep for free, sharing the accommodation with others who trek in the park. In theory.
In practice, we didn't share the huts as we barely saw other people. in 7 days we met with altogether 6 people who were all hiking in pairs. It is recommended not to go alone if possible, in case something happens. There isn't much mobile reception or hiking traffic, despite the fact, we were there during the best time of the summer in July.
The best huts on the way are the following
Siuskuru
Tappuri
Pahakuru
Hannukuru (paid one)
Montelinmaja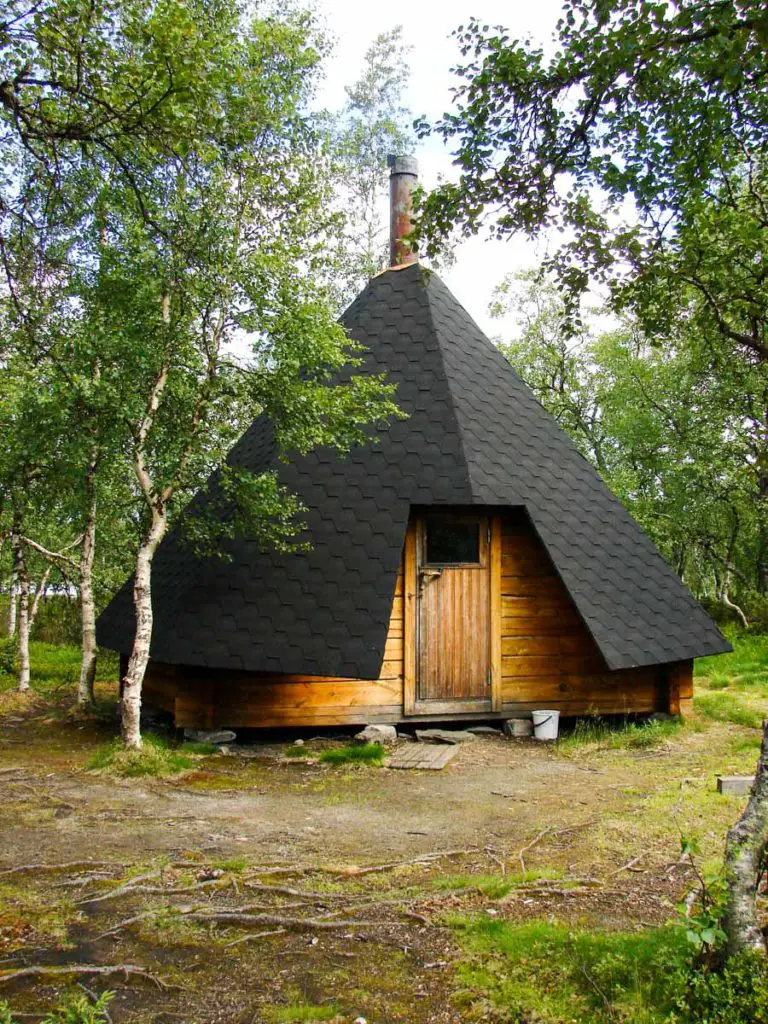 Lappish Huts
There are a couple of Lappish huts too, we only slept in one near the Pallas National Park headquarter before continuing our route to the south.
Sauna
There is one paid sauna at Hannukuru. It costs only a couple of euros and you need to pay it by text message and heat it up yourself.
When To Hike in Pallas-Yllästunturi Naional Park
Summer is a great season to explore the park, you only have to deal with the little buzzing insects. We wore half of the time mosquito nets over our heads. Yeah, that's Lapland too.
Wildlife
Reindeers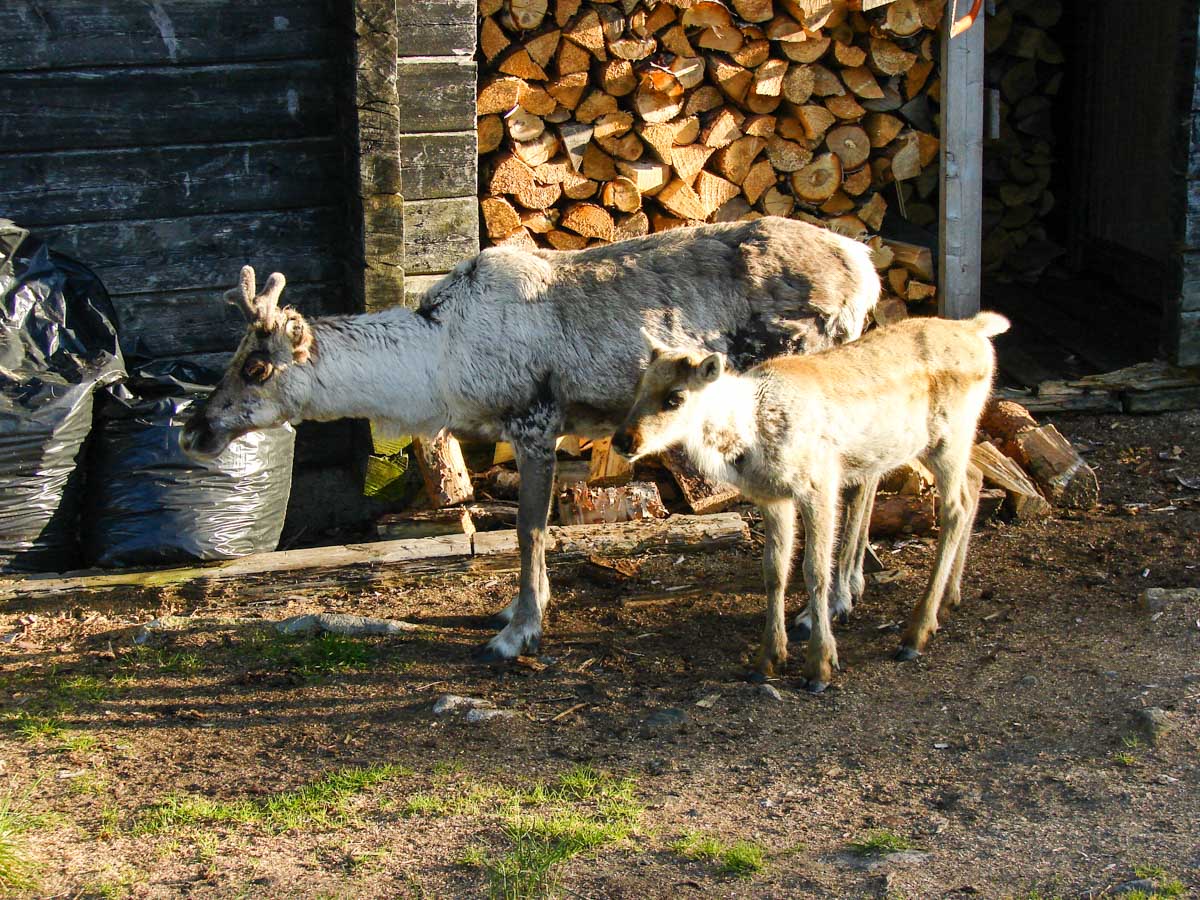 Despite the fact we barely met with other humans, we met with hundreds of reindeer. They were grazing, walking, running, or just looking around in millions of locations.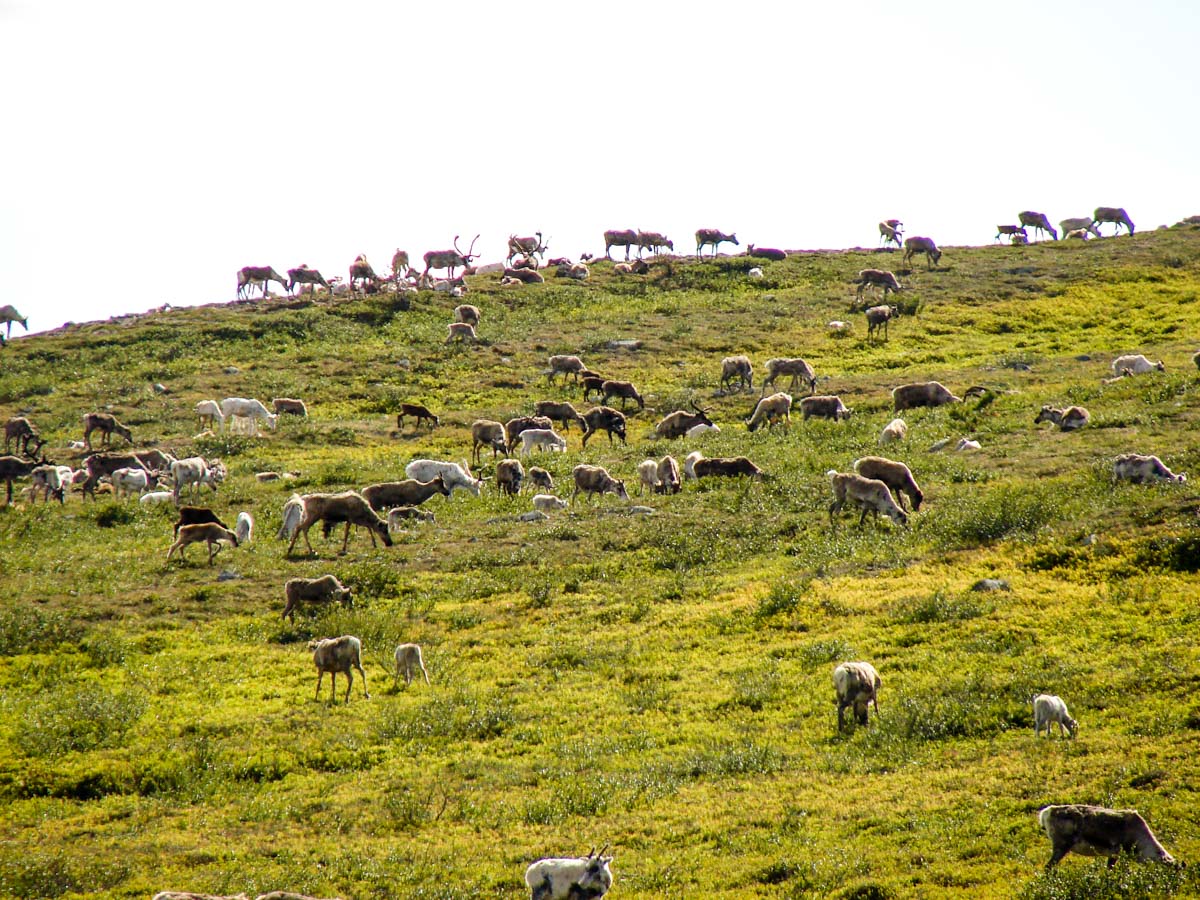 One night we woke up for them grazing just right under the windows of the cabin, while another day one of them blocked the entrance to the wood storage and toilet and didn't really want to move.
Insects
The extremely annoying mosquitoes were the worst part of the trip. In every valley between the beautiful fell they swarmed us. Of course, they loved the colder and humid places.
Lemmings and mice
Especially during 'night' time, we saw dozens of them running across the wooden planks or the trail to the forest when we disturbed their peace by our steps.
Birds
Of course, you will see plenty of birds as well.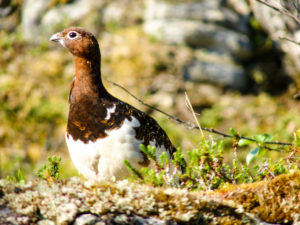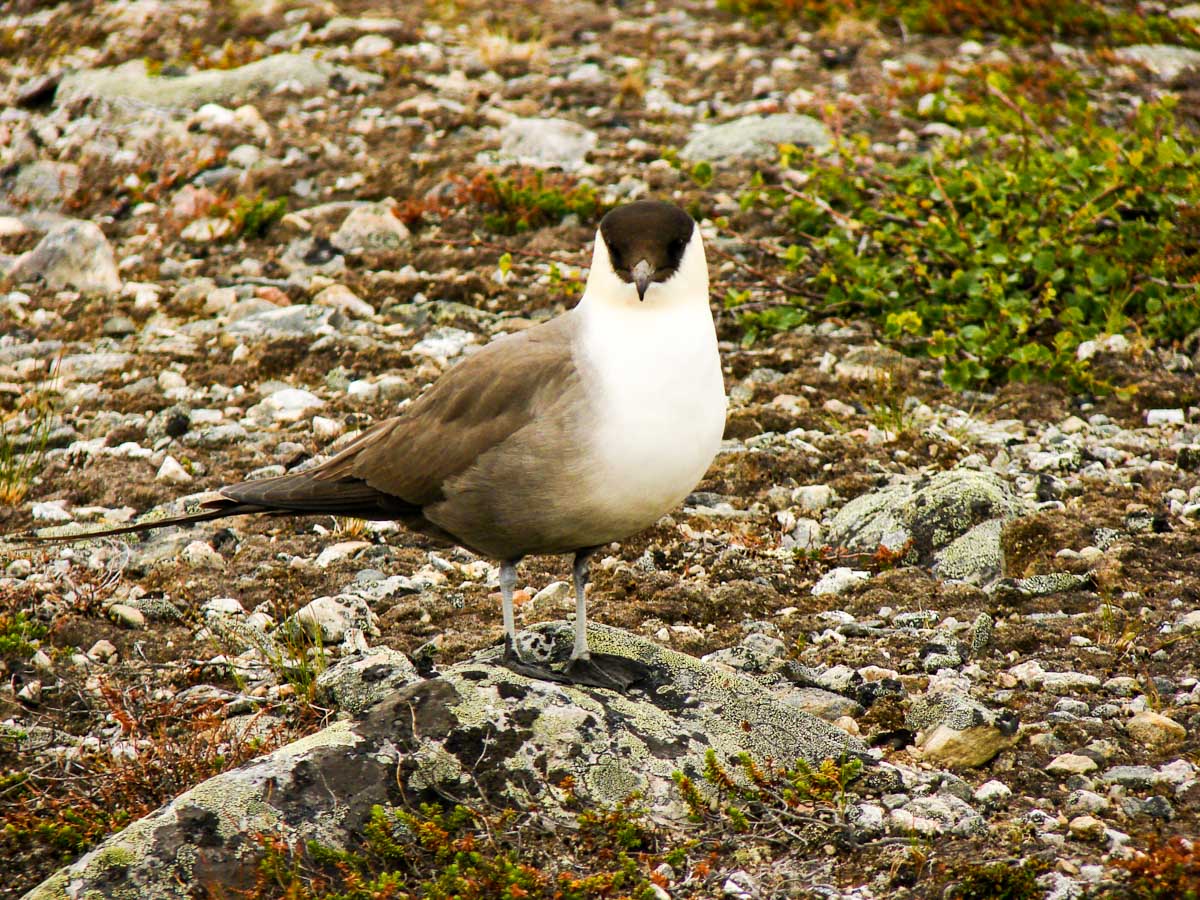 Midnight sun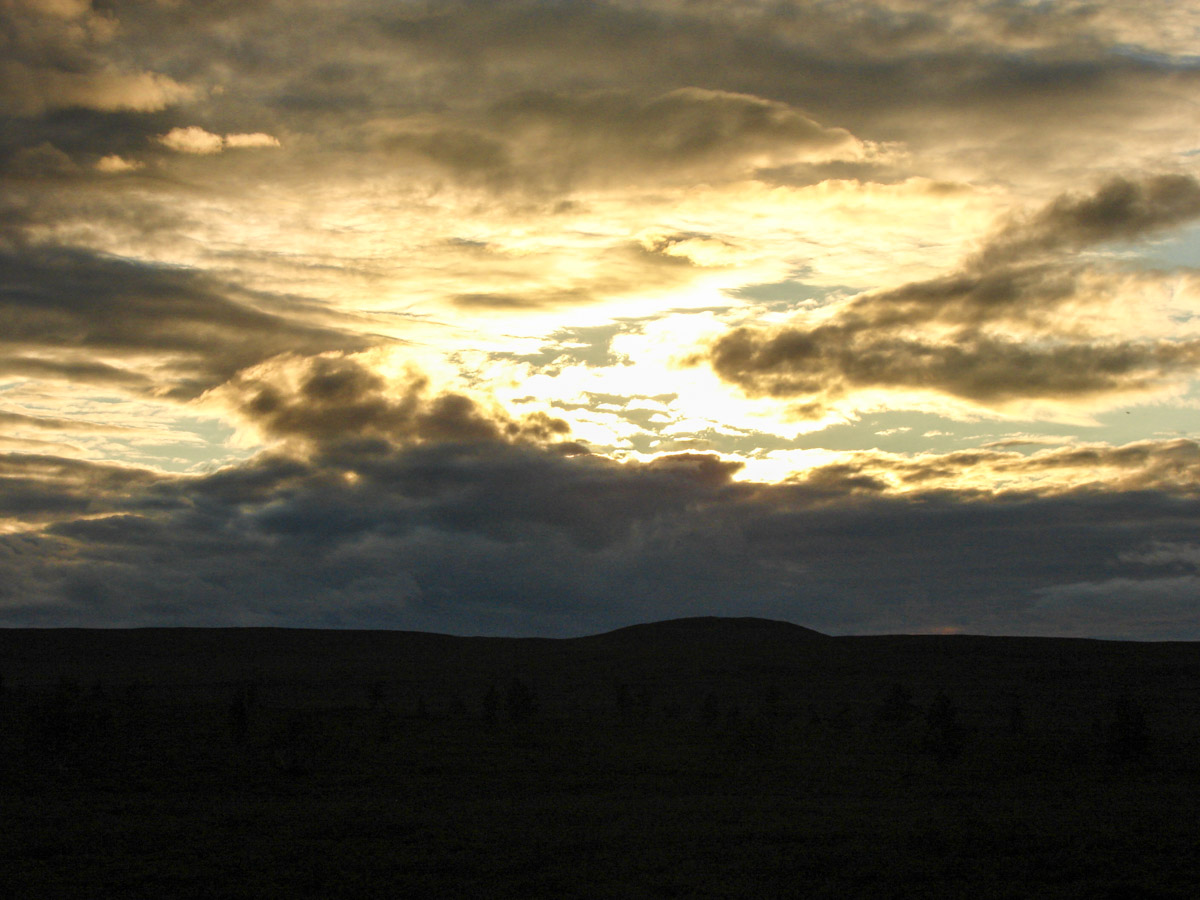 From the end of May till the end of July the sun doesn't set in Lapland and brings a magical view to the fells, tires, and forests.  It is bright all day long. If you have never experienced this, make sure you bring eye-shades, as the cabins don't have blackout (and in some case any) curtains.
What to Bring for the Hike
good hiking shoes
backpack
sleeping bag
sunscreen and mosquito repellent
towel (if you want to jump into some of the lakes)
food for the whole hike plus a day
water (at least for a day, and you can refill in certain locations) We carried about 3 liters per person at all times.
Clothing for all types of weather. It can be anything between 0 and 35 degrees. Sunny, rainy, but it can even snow!
No need to carry a tent, unless you prefer sleeping in it.