The meaning of Nordkapp – The North Cape of Norway
Nordkapp is one of the most northern municipalities in Norway. It belongs to Tromso and Finnmark provinces.
Visiting Nordkapp
Although the place is very well-known among tourists, only 3000 inhabitants live in the municipality, mainly in the settlement of Honningsvag. Speaking about tourists, yearly, 200 thousand visitors set foot on the Mageroya Island where Nordkapp is. Most of these visitors either arrive during the winter months or around the summer solstice to enjoy the never-ending bring summer days.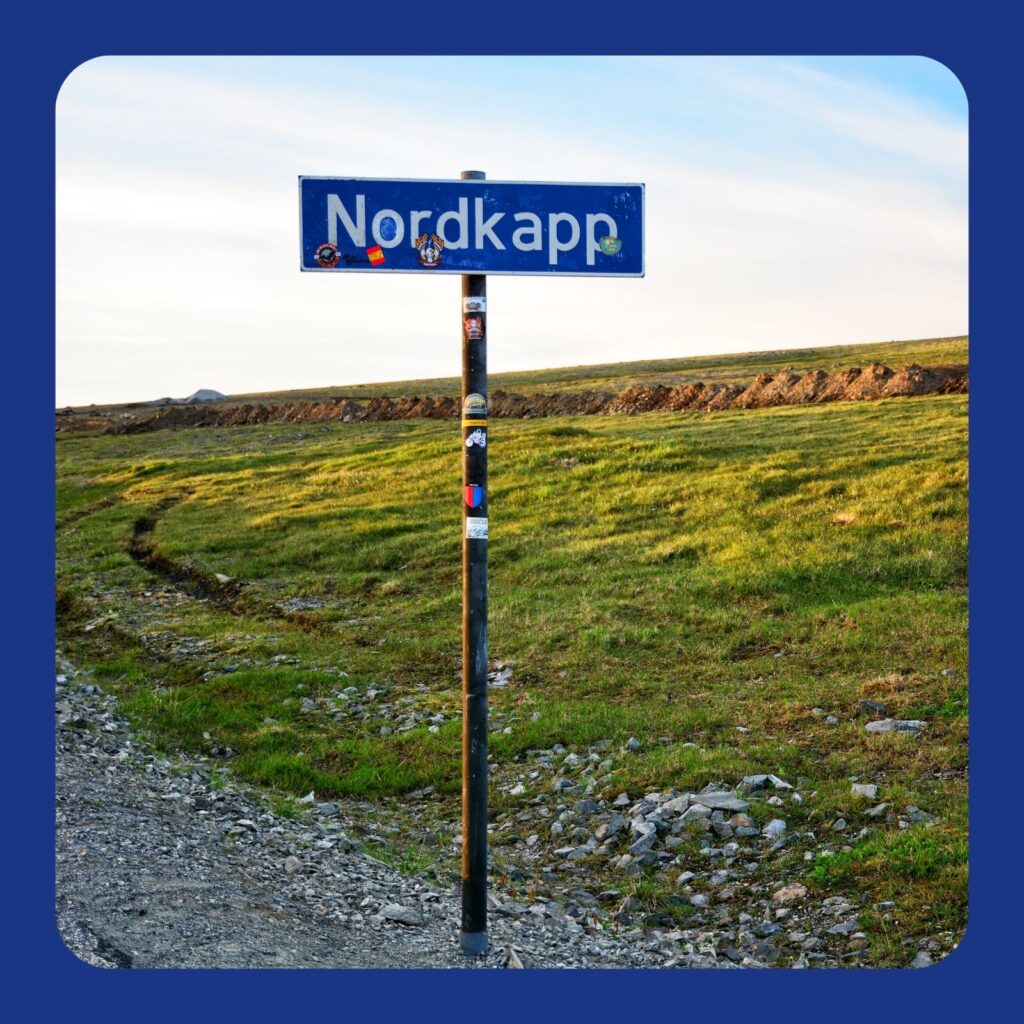 What is in Nordkapp?
In short, nothing. And that is why you should see it!
Nordkapp is the 307 meters (1,007 ft) high cliff in the middle of nowhere, but don't worry, it is still worth visiting. We consider it one of the best places in Norway that we recently visited.
Although it is mistakenly considered the most northern point of Norway, it's nevertheless a unique tip on the Mageroya Island. In summer, you can enjoy the nightless nights while in winter you can chase the northern lights.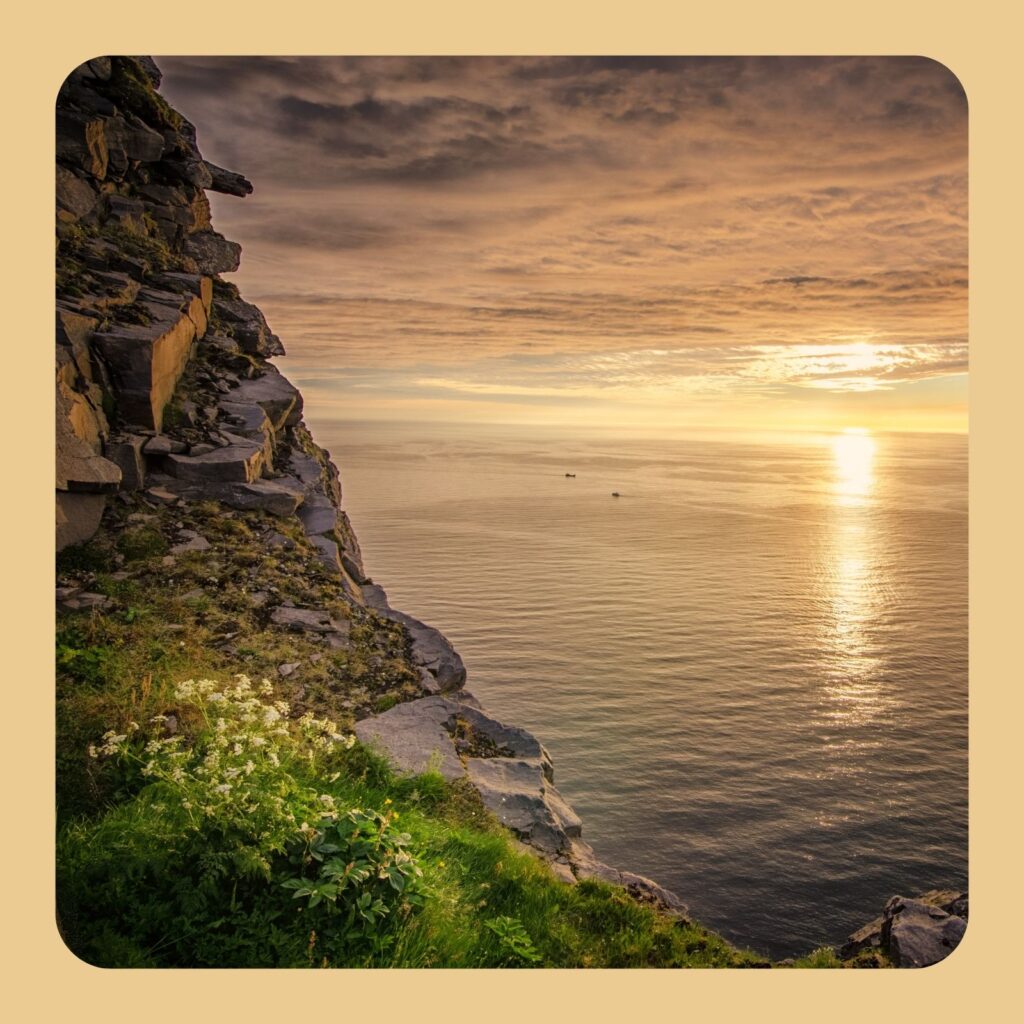 When is the Best Time to Visit Nordkapp?
The best time to visit Nordkapp is either between June and August or December and March. The midnight sun is the summer attraction, while you can also go hiking. In winter, you can enjoy the snow, winter activities, and of course the northern lights.
Nordkapp midnight sun time: 12 May – 2 August (2021)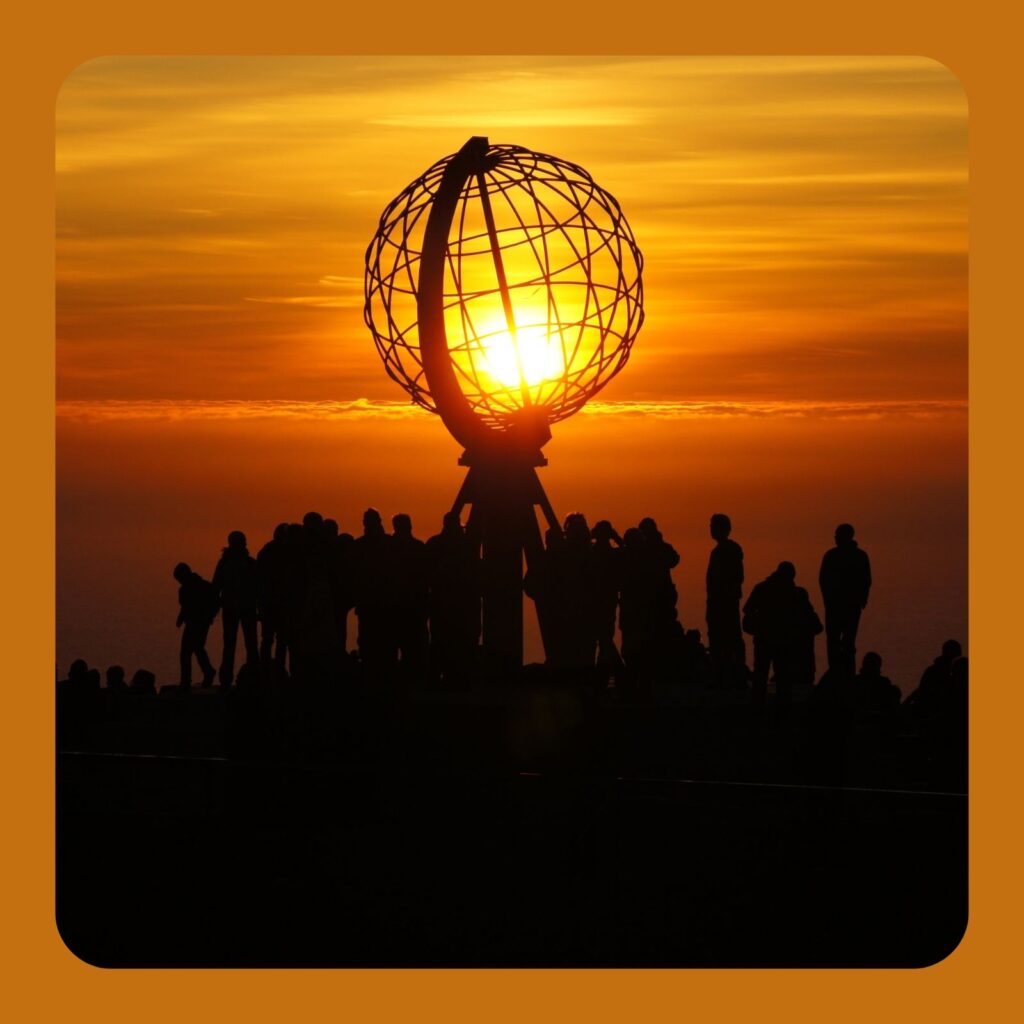 Nordkapp Weather Forecast
The Norwegian meteorological institute has perfect short-term forecasts.
The Most Northern Point of Norway
As we mentioned before, Nordkapp is not the most northern point of Norway, not even the most northern part of the island. It is Cape Nordkinn or Kinnarodden in Norwegian ( 71° 08′ 02″ N).
And how about the most northern point of Europe? If you count Franz Jozed Land to Europe, then the Russian Cape Fligely on Rudolf Island at 81° 48′ 24″ N is the place you are looking for. If not, then the most northern point of Europe is on the Spitsbergen. Europe's northernmost point is the northern point of the island of Rossøya is an islet in Svalbard, Norway, at 80° 49′ 44.41″ N.
Nordkapp Coordinates
Nordkapp Latitude and Longitude: Latitude 71.164932 Longitude 25.786972
Nordkapp coordinates in another format:
71° 9′ 53.7552" N 25° 47′ 13.0992" E
How to Get to Nordkapp?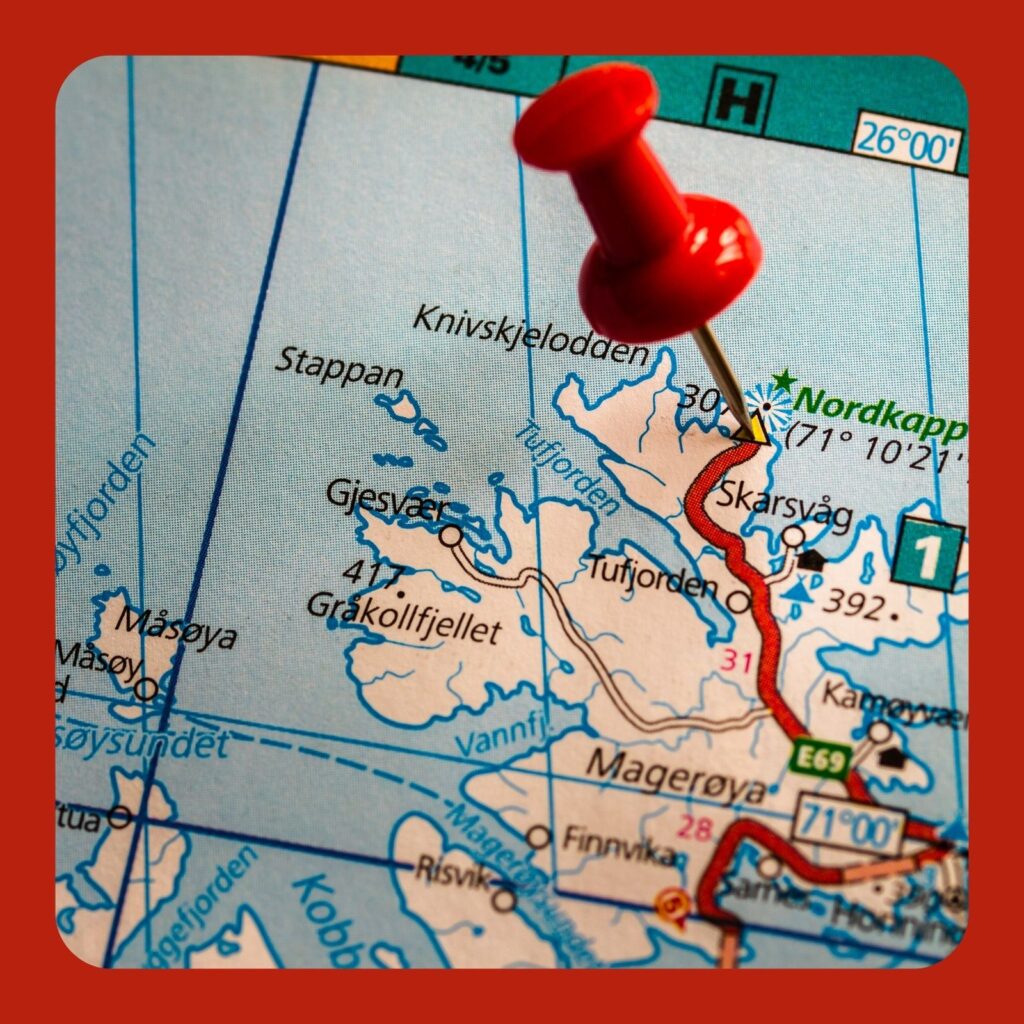 Travel to Nordkapp By Car
The best option is to have a car to explore the island. Unless you live in Norway, Sweden, or Finland, you most likely don't want to drive that much with your car. Nevertheless, you have a couple of options to fly to Northern Norway and rent a car there, for example, in Honningsvag, which is not that far from Nordkapp.
Good news to those who want to drive in Nordkapp and Northern Norway: unlike in the south, there are almost no paid roads (only paid ferries). Even the Nordkapp tunnel is free nowadays.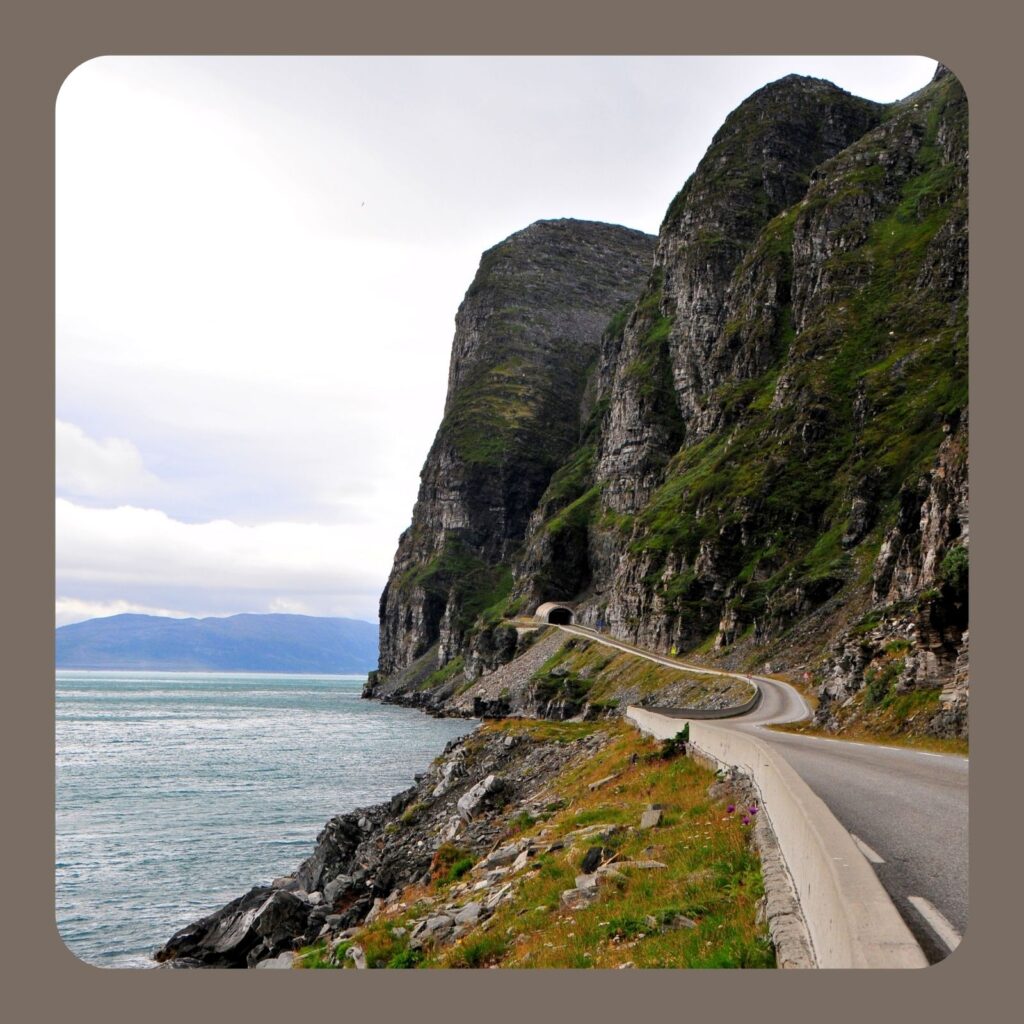 Nordkapp by Plane
Besides the main settlement of Mageroya, Honningvag, you can fly in and rent a car a bit further if you are keen on traveling to Northern Norway.
Bigger settlements with airport are:
Honningsvag
Hammerfest
Tromso
Alta
Bodo
Kirkenes
Nordkapp Visitor Center & What to Do on Nordkapp
When you visit Nordkapp, you will have a chance not only to walk around the cliff but explore the visitor center. It's a perfect place to warm up – which you will appreciate even in the cold summertime.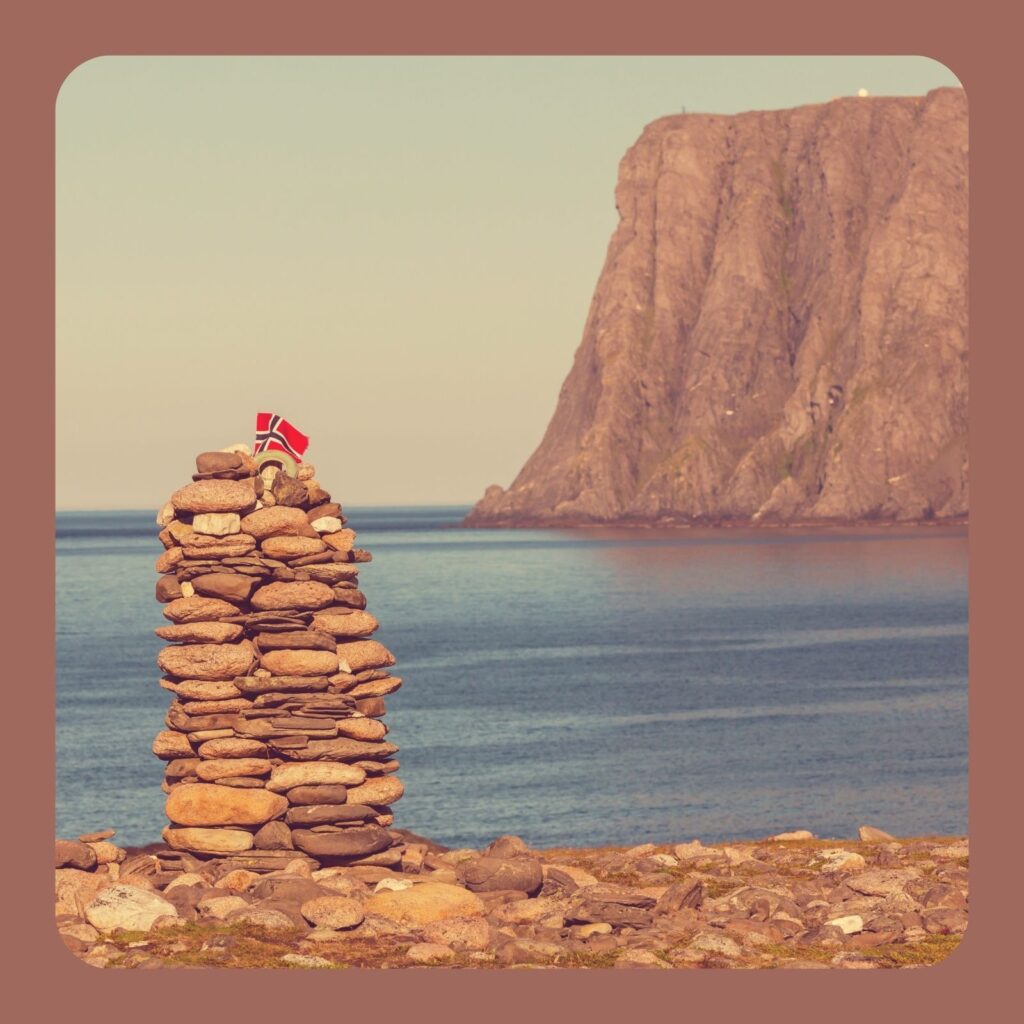 Visitor Center Entrance Fee
The Nordkapp Visitor Center's fee is 250 NOK per person for adults (2020).
Of course the visitor center, of course, has a souvenir shop and a restaurant, and you will have a chance to watch the movies about Nordkapp. However, if you are not interested in these, you can skip the visitor center and the hefty entrance fees. The warm toilets are another plus.
The visitor center's opening hours change with the seasons. In summer, it is open every day between 10 am and 1 am, while in winter only between 10 am and 2 pm, and it may be closed on Saturdays or Sundays. Check it in advance.
Nordkapp Parking Fee
In 2020, the parking fee to Nordkapp was 350 NOK.
If you come with a motorized vehicle, it is compulsory to pay.
How to Visit Nordkapp for free?
Parking fees (as of 2020) were collected manually at the entrance of the enormous parking lot. The booths are staffed only during the opening hours of the visitor center, so between 10 am and 1 am (in summer) and minimal hours in winter (10 am to 2 pm). If you arrive outside of this time, you don't need to pay the parking fee.
Note: It is pitch dark there in winter, so consider it wisely if you want to go there when the Visitor Center is closed.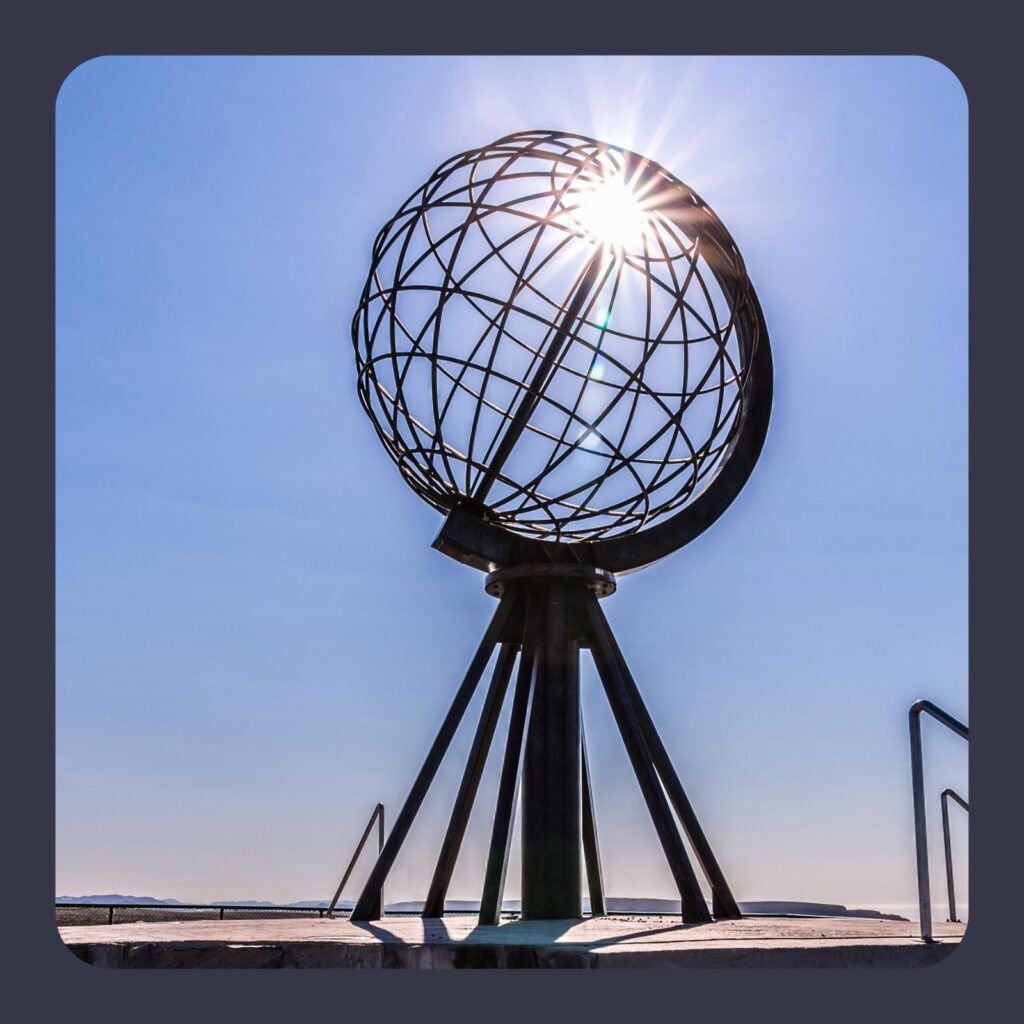 How Long Time to Spend on Nordkapp?
On Nordkapp itself, a couple of hours is more than enough. You can count it as a half-a-day program.
If you consider the whole island, 2-3 days are ideal, so you can explore other locations, go hiking, or participate in organized tours.
Watch the Northern Lights
Between October and March, you can chase the northern lights (a.k.a. Aurora Borealis). Whether you go on your own or enjoy an organized tour, it will be a blast (but dress warm!).
Go Hiking to the Real North Cape: Knivkjellodden
Hike to the Knivkjellodden is the real northern point of the Nordkapp island. It is a 19 km long hike with a 400 m of elevation gain. It takes 3-7 hours, depending on your fitness.
Walk to Kirkeporten in Skarsvåg
Kirkeporten is a large arch next to the sea. You can visit it with a relatively short hike. It is about 3 km with an elevation gain of only 50 meters. Count an hour for the adventure.
Honningsvag
Honningsvåg is the main settlement on Mageroya. It has all the services you may need, and probably you will stay in some of its hotels or guest houses.
Accommodation in Nordkapp
Best hotels:
Best guest houses: