How to dress for Lapland in winter? If you're visiting Lapland in winter, it's important to make sure you've dressed appropriately for the cold weather. Here are some key items to pack to keep you warm.
What is the temperature in winter in Rovaniemi?
The average temperature in winter in Rovaniemi is -7°Celsius – but don't let it trick you. The temperature can drop to -30°C and even below on some days, especially around February. Make sure you dress well!
What to wear in winter in Lapland?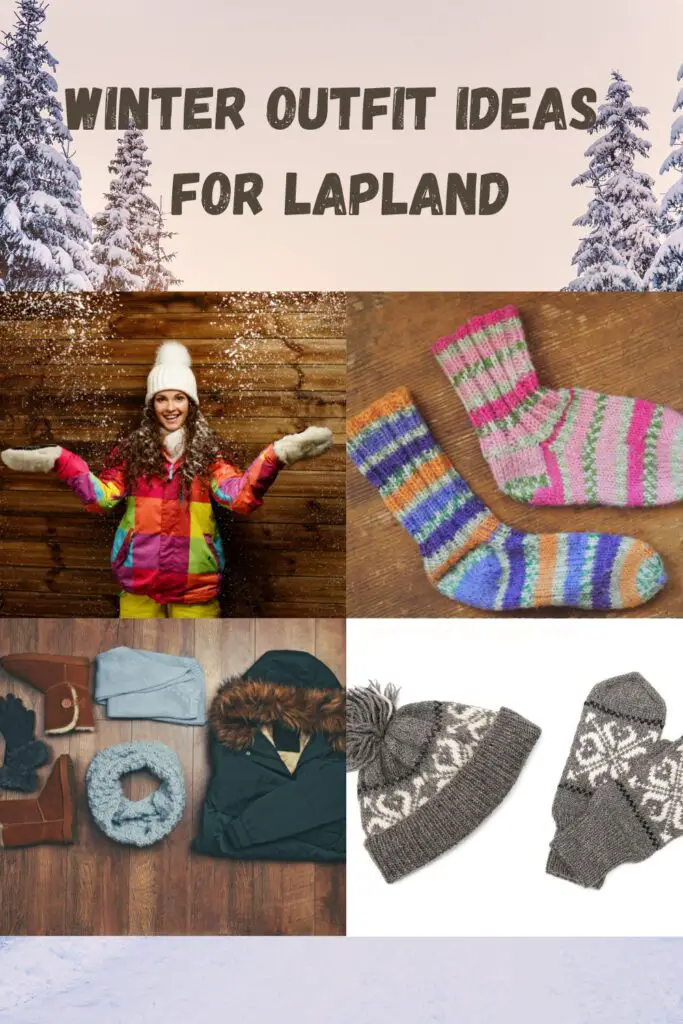 Base Layer
Base layer: sleeve top and leggings made from moisture-wicking material, synthetic or a natural fiber such as Merino wool (the best) or silk, liner socks.
Moisture-wicking fabric helps to keep you dry and comfortable by drawing sweat away from your skin. This is important in winter, as you don't want to get cold and damp from sweating. Synthetic or natural fibers such as Merino wool or silk are a good choice for base layers, as they are effective at wicking moisture away from the skin.
Mid Layer
Mid-layer: a fleece, a wool jumper, or a thin insulated jacket with down or synthetic filling. The second pair of thick wool socks are a must.
Fleece is a good mid-layer to wear in winter as it is warm and insulating. A wool jumper or a thin insulated jacket with down or synthetic filling are also good choices for a mid-layer, as they will help to keep you warm. Don't forget to pack a second pair of thick wool socks.
Tips: Merino wool is not only useful in winter but a very comfortable, warm, easily drying layer for spring and fall too. It looks a bit pricey, but if you spend time in nature, consider investing in some. You can browse merino wool items here.
Outer Layer
Outer layer: windproof and waterproof. Gore-Tex is one good choice. Mittens instead of gloves. Beanie and buff. One size bigger boots to fit the thicker socks.
The outer layer is to protect you from the cold weather. This could be a windproof and waterproof jacket and pants with Gore-Tex, for example. Make sure you cover your head, neck, and fingers too.
How to dress your kids in winter in Lapland?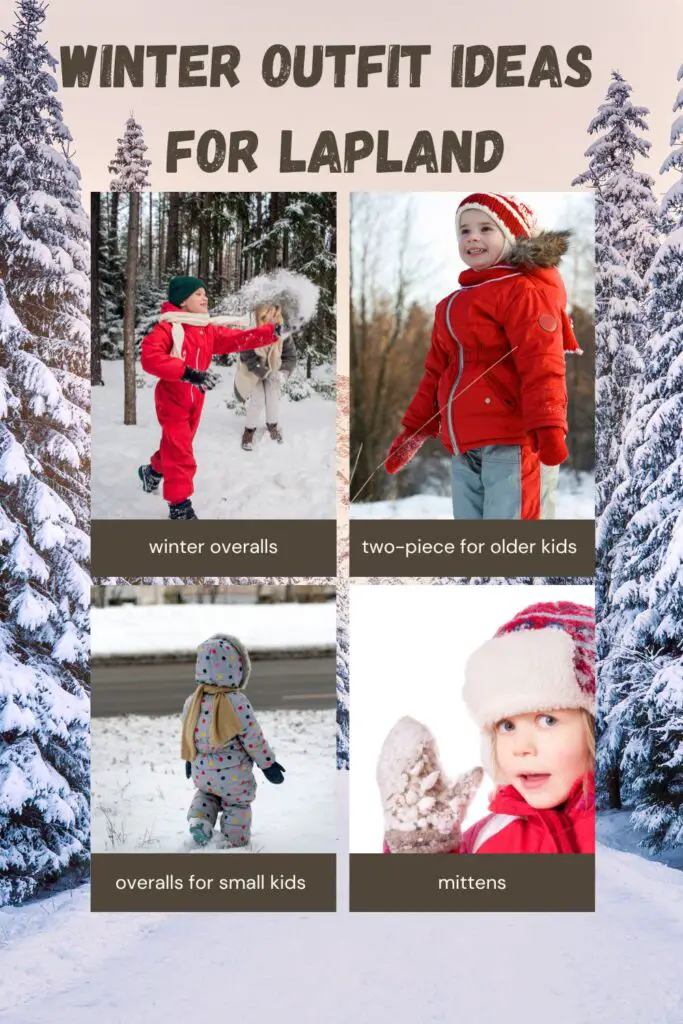 The dressing rules are generally the same for kids as for adults: use multiple layers and preferably a few woolen items. Also, make sure you do not over-dress your kids. if they start sweating, they will get colder faster!
Overalls are really practical for playing in the snow, Finnish kids wear them too.
Mittens and warm socks are musts too.
With these key pieces of winter clothing, you'll be sure to stay warm and comfortable during your time in Lapland.