One of the best activities in Norway is whale watching. I have good news for you! Andenes, the little settlement on Andoya Island is a perfect location to go on a tour to observe these gorgeous creatures!
If you plan a trip to the gorgeous Lofoten, make sure you add a little extra drive and visit Andoya Island as well. It is full of attractions!
How to Get to Andenes on Andoya Island
First of all, Andoya Island belongs to the Vasteralen archipelago. Vesterålen is one district in Nordland. You may find other settlements in Norway that are called Andoya, so the one you have to search for is: Andøya Island, Nordland, Vesterålen
You can get to Andenes in several different ways. The island is connected to the neighboring island of Hinnøya via the Andøy Bridge and Andenes is on the northern tip of it.
By air
Since Vesterålen is in northern Norway, far away from the largest cities in the southern parts of the country, you will probably need to travel by air if you want to get to Vesterålen quickly.
The easiest option is a direct flight from Oslo by Norwegian Airlines. However, these flights between Oslo and Andenes Airport are seasonal.
The largest, regional airport in Vesterålen is the Stokmarknes Airport, Skagen. This airport has several daily direct flights by Widerøe to both Bodø and Tromsø, from where you can get to Oslo if you don't mind changing planes. From there, you still need to rent a car, use public transport or book a transfer to Andoya.
The third option is Evenes airport which serves Harstad and Narvik. Both Norwegian and SAS have direct flights to Oslo. In addition, there are flights to Bodø, Tromsø, and Trondheim. Most flights are served by an Airport Express coach. If the plane is delayed the bus will usually wait. It is quite a bit of a drive from here to Andoya. We recommend the latest option only if you plan to visit multiple places.
By boat
The coastal steamer Hurtigruten has three stops in Vesterålen, at Stokmarknes, Sortland, and Risøyhamn. Ships run up and down the Norwegian coastline between Bergen and Kirkenes offering daily departures.
It is a great option if you want to explore the rest of Vasteralen (including the gorgeous Lofoten Islands) too.
By bus
Sortland has bus routes to several towns in Northern Norway, including Bodø in the south. From Sortland, a number of bus routes spread out throughout Vesterålen. We only recommend buses if you have a lot of time for traveling.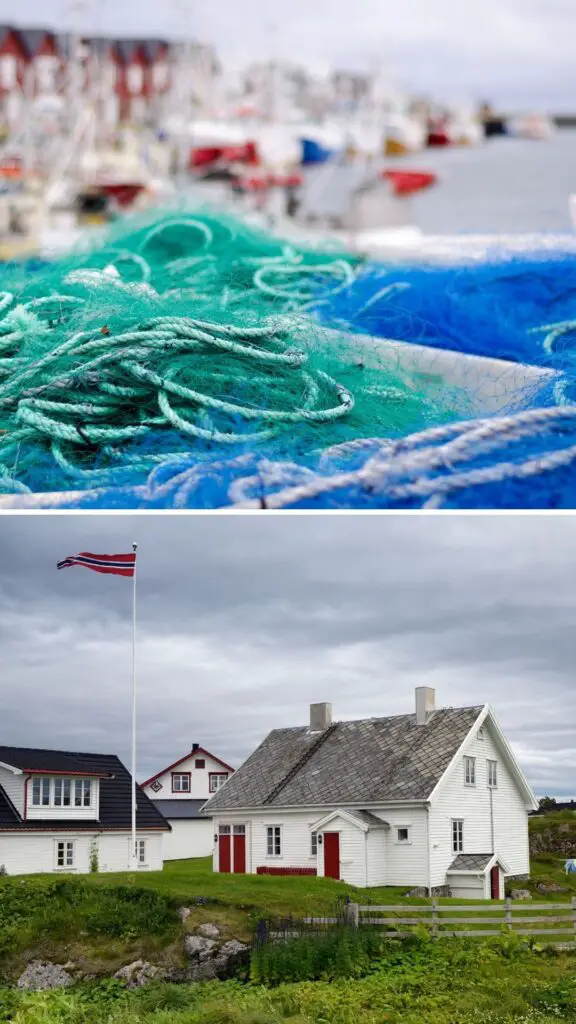 Andenes Whale Safari
The top attraction of Andoya, and therefore a must-do in Andenes is the whale safari. We took part in the amazing whale watching tour in summer 2021.
Why book in advance?
Although more companies offer whale watching tours, there are usually sold out a couple of days or even weeks ahead. It is best to book your spot as soon as you know your itinerary.
Which tour to choose?
We opted for this company, but if you don't want to travel out to the island on your own, you can also book your whale watching cruise from Tromso.
How long is the trip?
We were out on the sea for about 5 hours, but best to count a full day, as there can be delays.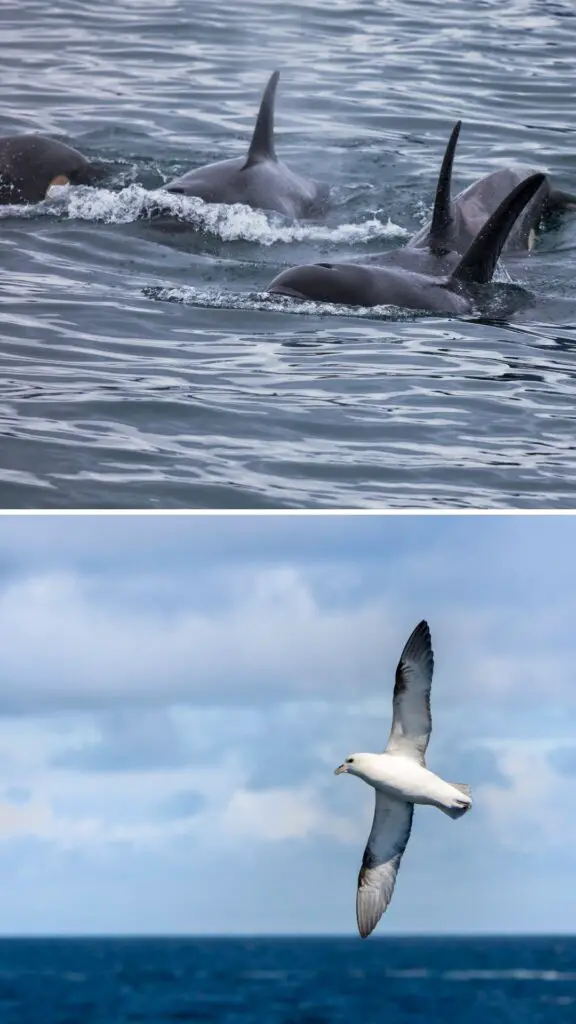 Did we see a whale?
Yes! Whales! And orcas! And birds!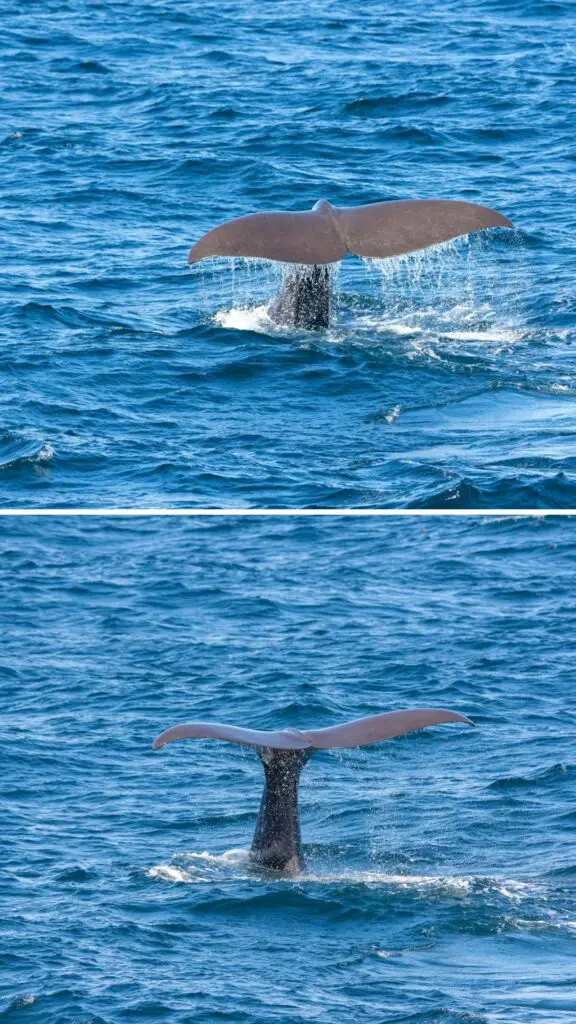 Most companies give you a whale guarantee. They know which areas the whales are in, and they are listening to them with a sonograph. They even put to the loudspeakers so we could hear these gorgeous animals before they came up to the surface.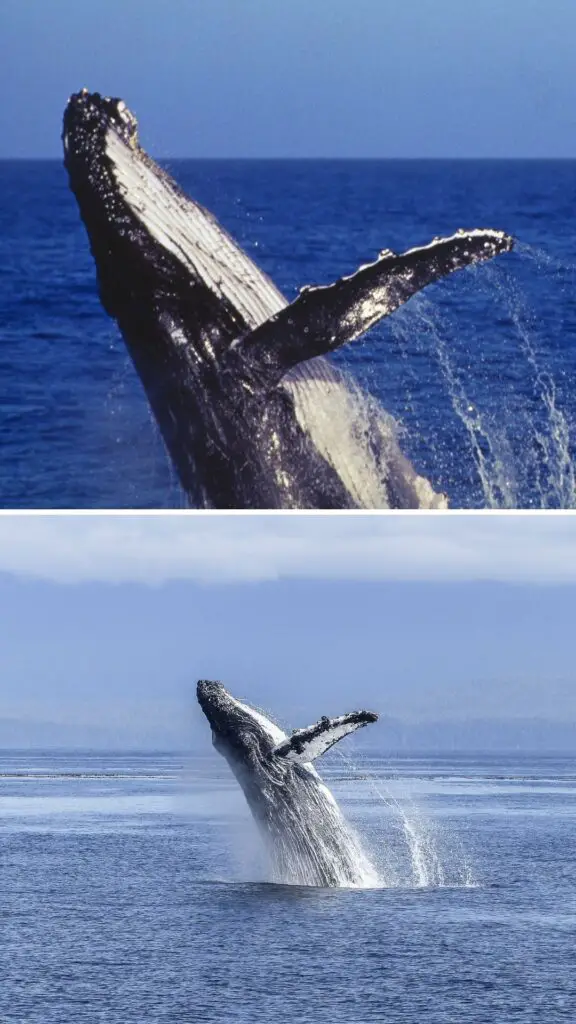 How is the whale watching with kids?
We took our then 2 and 4-year-olds on the whale safari. They took a nap during the trip, but otherwise, they enjoyed being on a big boat. But make sure you bring enough snacks, as usually you only get a soup on your way back.
And it is even easier with bigger kids.
Advice: dress warm! You can borrow some extra clothes and blankets in needed, but it is limited, so better to be prepared. Wear at least one extra layer as it will be windy out on the sea.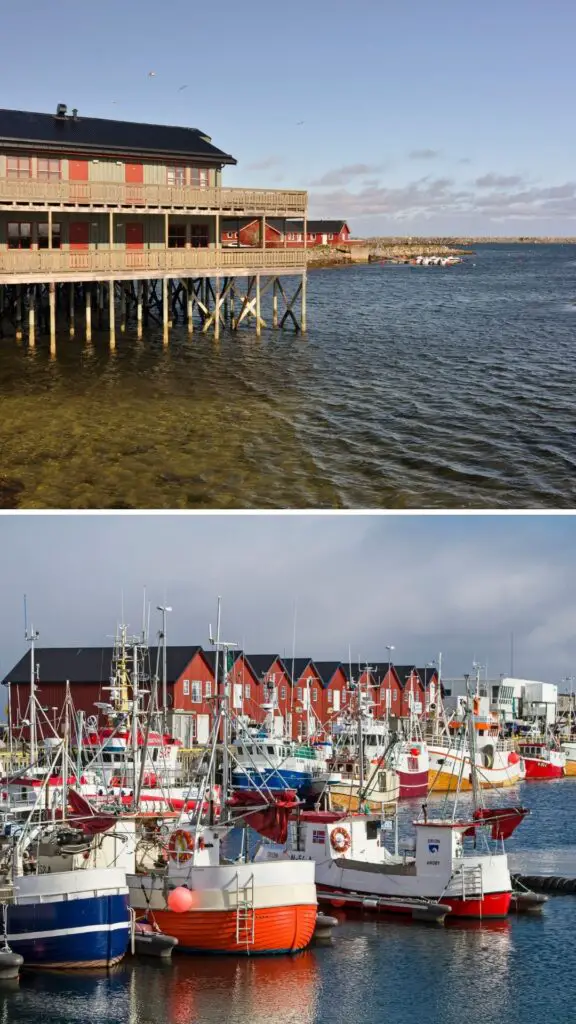 Was it worth it?
Absolutely! Once in a lifetime experience.
What else to do in Andenes?
A couple of more attractions to see and do on your days on Andoya island:
visit Bleikstranda
walk the national tourist route on Andoya
visit Kleivodden
walk from Stave to Bleik
stop by Bukkekjerka
go on a puffin Safari to Bleiksoya
visit Otervikvatnet