Lapland is a magical destination, and you can make your vacation more exciting by staying in one of the best hotels in Lapland where you can see northern lights from your own bed – if you are lucky.
There are numerous luxury hotels to stay in Lapland whether you head to Finland, Norway, or Sweden. To help you with the decision to pick the most stunning destination, let us show you which are the best hotels to stay in Lapland!
This post may contain affiliate links, which means we may receive a commission, at no extra cost to you, if you make a purchase through a link. Please see our full disclosure for further information.
The Best Hotels in Lapland – Including The Best Igloo Hotels in Lapland
While the igloo hotels and ice hotels are crazy popular, the latter ones are not really suitable hotels for families visiting Lapland.
The Best Hotels in Finnish Lapland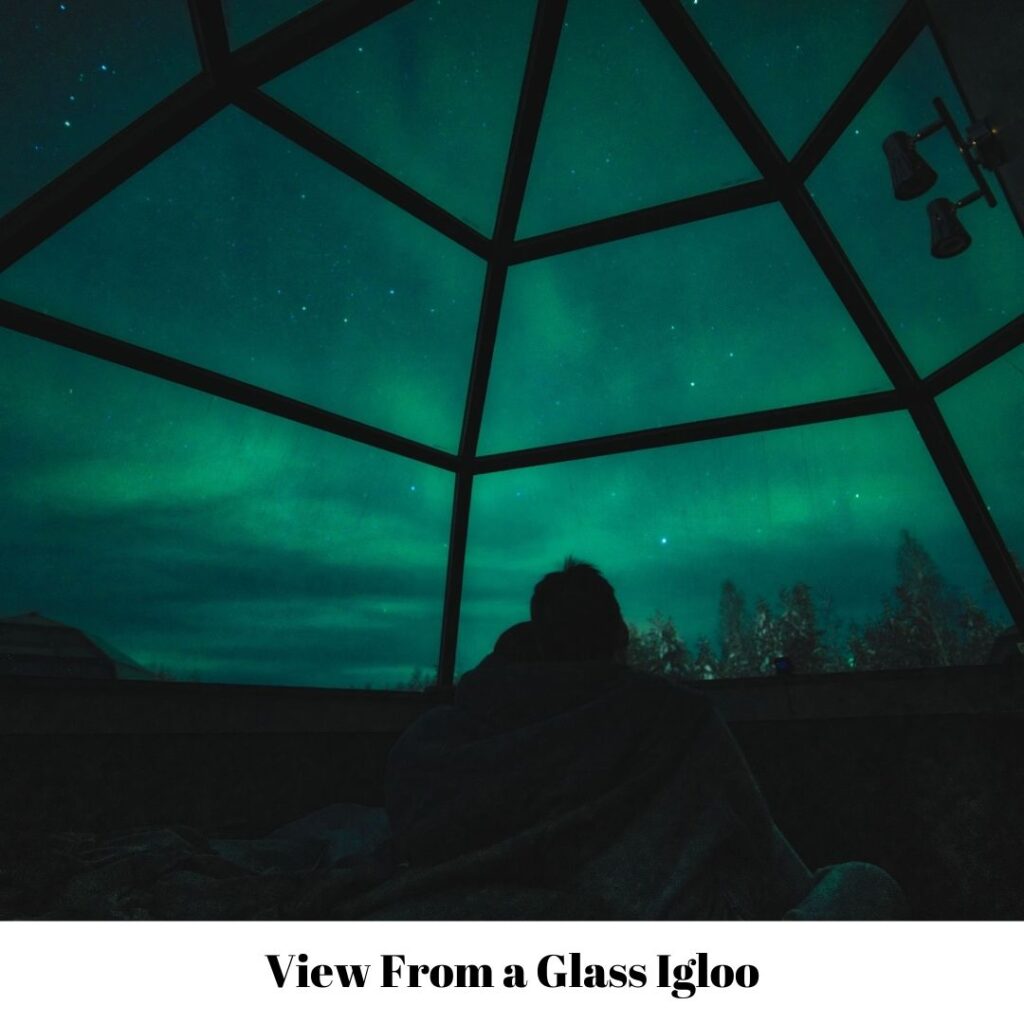 The Finnish Lapland is one of the most visited places in the Nordics where you can spend an amazing winter holiday. The most popular locations are Rovaniemi, Levi, and Saariselka, but it is worth considering Levi or Yllas as well.
Arctic TreeHouse Hotel – Rovaniemi
The Arctic TreeHouse Hotel is located in Rovaniemi, near the home of Santa Claus in Finnish Lapland.
Arctic Treehouse Hotel Review
It is in close proximity to Rovaniemi and the anta Claus Village
It offers a wide range of winter activities
It features a jacuzzi and forest spa
It is family-friendly and the best hotel in Lapland for families who travel to Rovaniemi and would like a bit of luxury.
Won the World's Luxury Restaurants Award 2018
Average price per night: 300-600€
Kakslauttanen Arctic Resort, Saariselka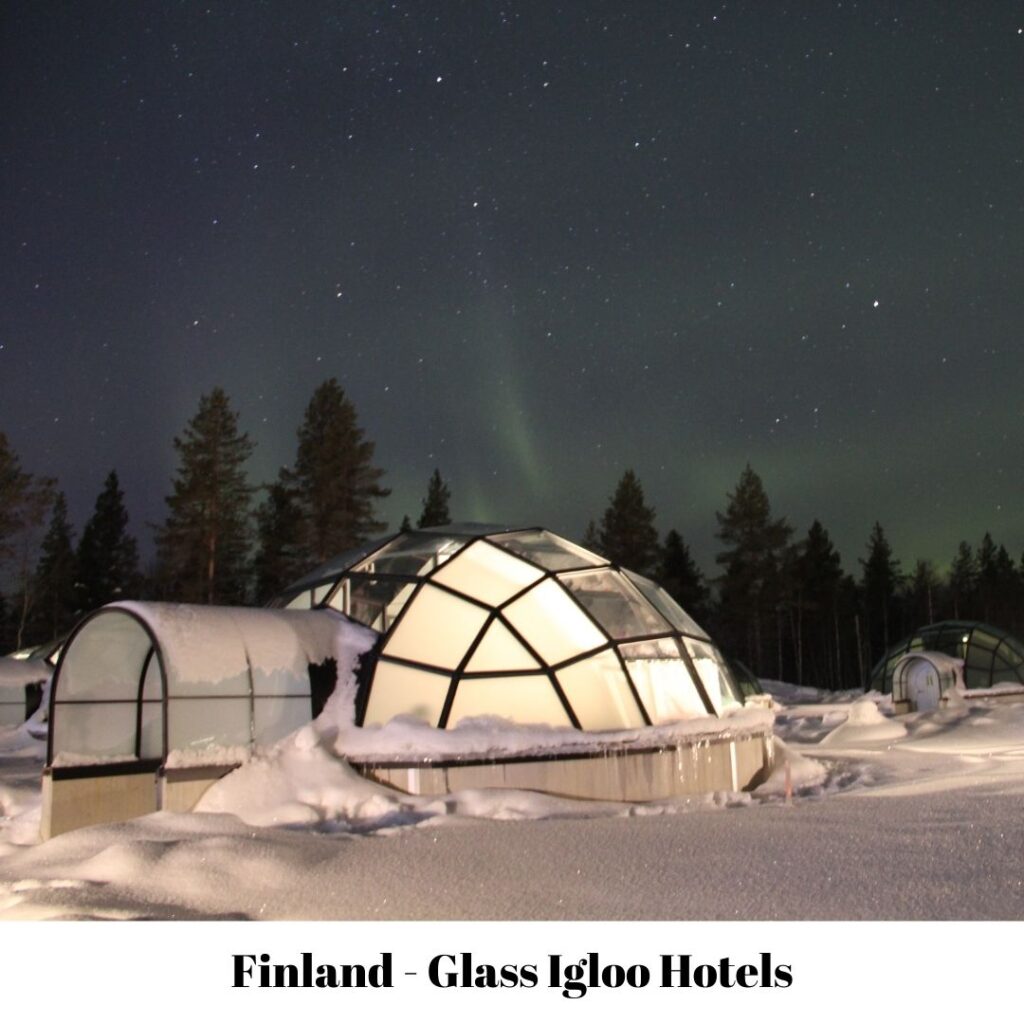 Kakslauttanen is the first and one of the best hotels in Lapland to see northern lights. The glass igloos offer an amazing view of the night sky, you only need a bit of luck to observe the mesmerizing green phenomena.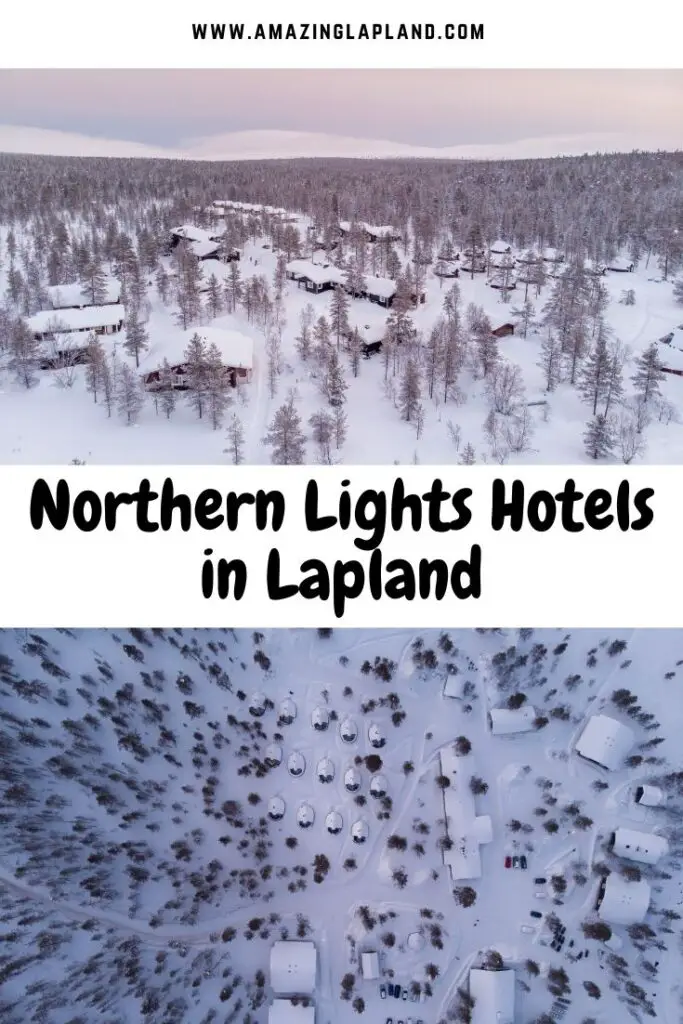 Kakslauttanen Arctic Resort Review
You can choose between cozy log cabins and glass igloos.
Kasklauttanen has the world's largest smoke sauna.
You can try ice swimming too
Tours and winter activities are offered by the hotel, so you don't need to get anywhere to fulfill your bucket list.
You can go winter hiking or snowshoeing to the nearby Urho Kekkonen National Park.
guests are provided with 

a hat, sleeping bag, and pair of woolen socks for extra warmth and comfort. 
Average price per night: 500-1200€
Lapland Hotels Saaga, 

Yllas

Lapland Hotels Saaga is one of the best hotels in Yllas Lapland (there aren't many luxury hotels there) that you can pick. Not only the hotel is luxurious and neatly designed, but the nearby ski resort also offers lots of slopes from beginner to advance levels, so you can explore the snowy fells from a different perspective.

This family-friendly hotel is a great option for those who travel with kids too, their big studios or one of their bigger rooms can accommodate more guests
Lapland Hotels Saaga Review
family-friendly
close to the skiing slopes
affordable prices
SnowVillage, Finland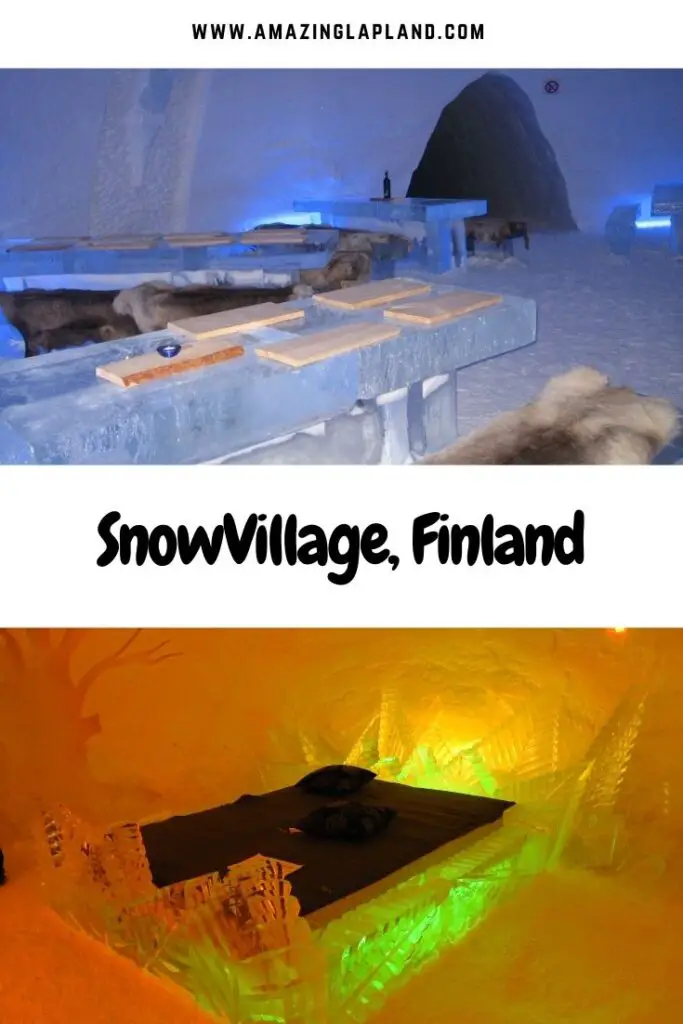 Golden Crown Levin Iglut, Levi
The Golden Crown Levin Iglut is one of the best hotels in Lapland Levi. Levi is a popular ski center among Finnish people too, so you can't be wrong choosing them.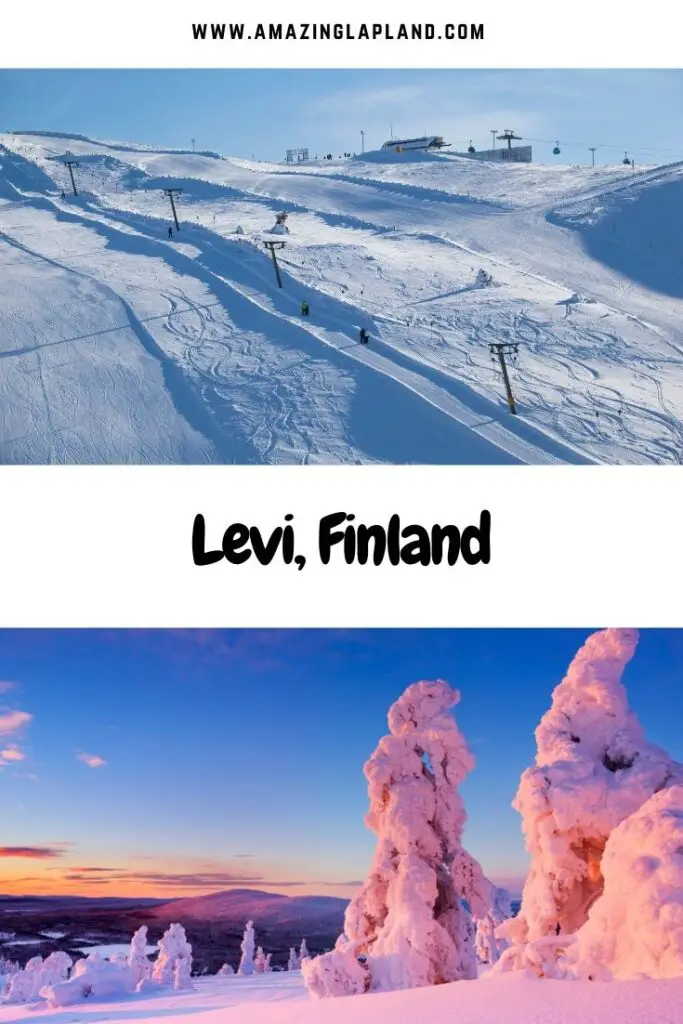 Levin Iglut Review
Golden Crown Levin Iglut offers one of the cheapest igloos in Finland as they are is an area where more locals holiday. For observing the northern light you only need to observe the sky!
You can go downhill skiing in the huge resort.
Levi offers a huge variety of winter activities: safaris, northern lights hunts, husky and reindeer farm visits, etc.
Average price per night: 300-700€
 Wilderness Hotel & Igloos, Inari
Inari Lake and its surrounding is an authentic Sami area you can explore.
Wilderness Hotel Inari Review
The glass cabins have a unique, thermal glass roof that stays clear from ice and snow so you don't need to worry about the clear view of the sky
Another relative cheap luxury hotel in Lapland
They offer a variety of winter activities and tours
You can learn A LOT about the indigenous Sami culture and visit Siida, the Sami museum in Ivalo.
Average price per night: 400-600€
The Best Hotels in Swedish Lapland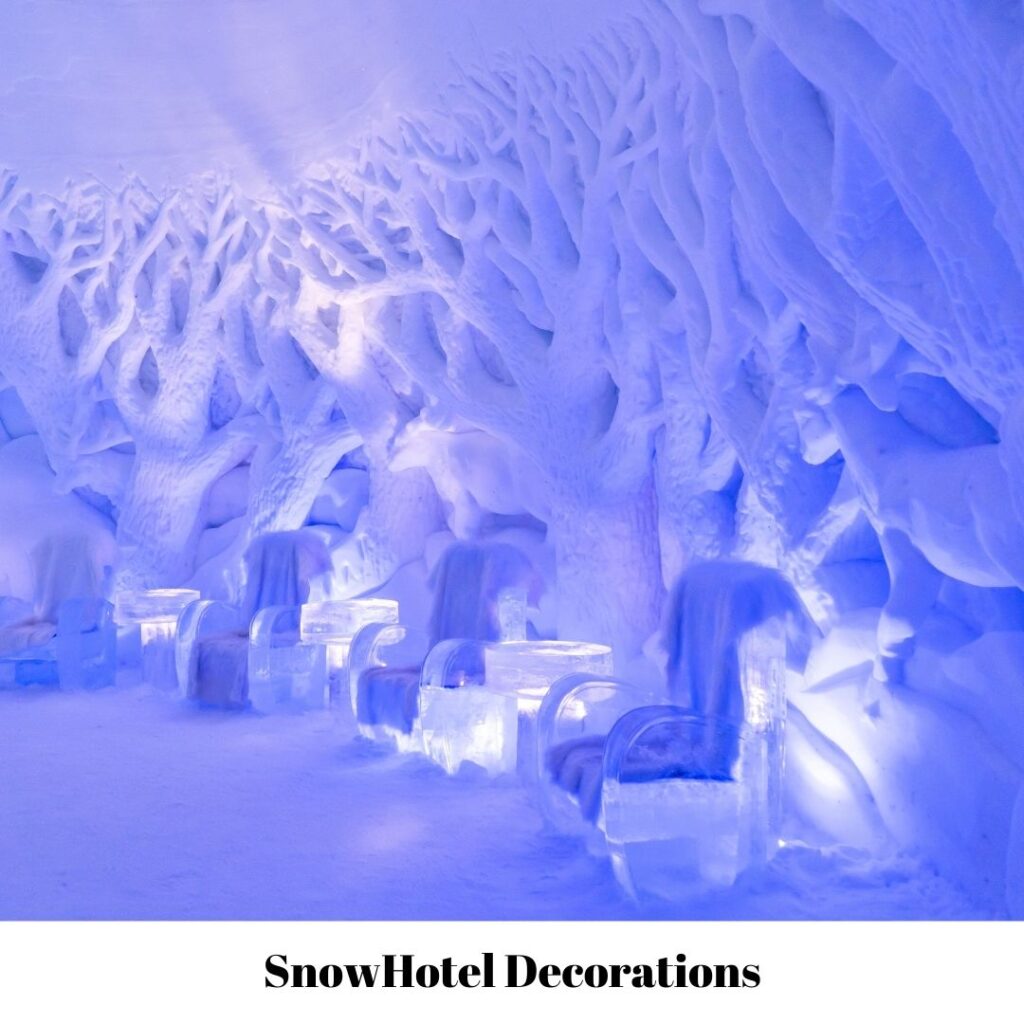 Aurora Mountain Lodge, Kiruna
Aurora Mountain Lodge is a resort featuring wooden cabins with glass walls and roofs in Lannavaara, about 80 kilometers from Kiruna airport in Swedish Lapland.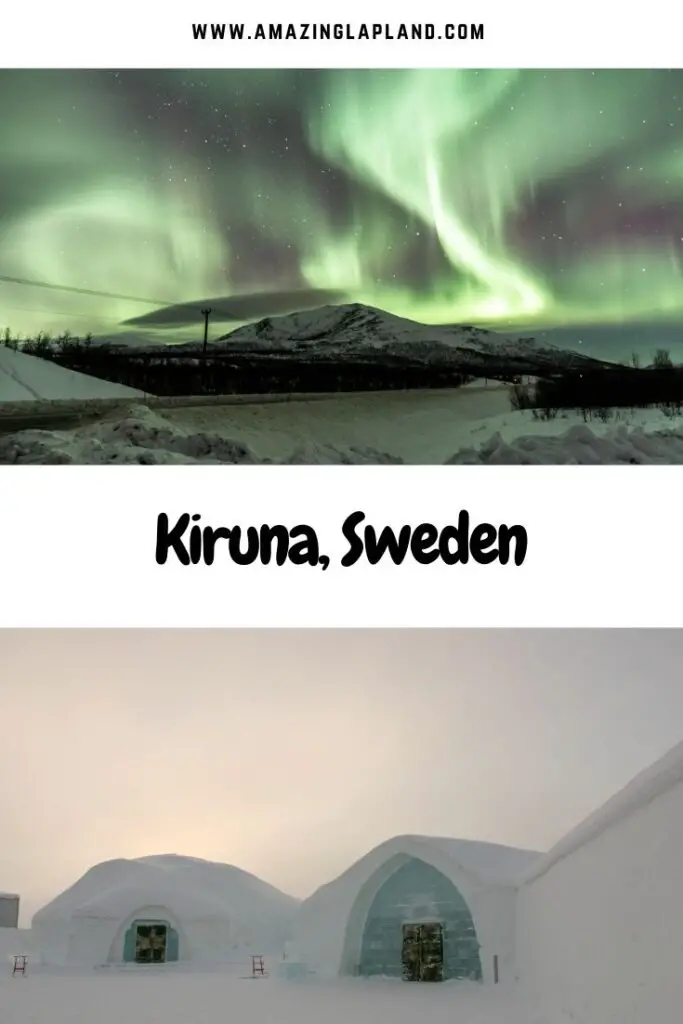 Aurora Mountain Lodge Review
Aurora Cabins, Guest Rooms, Aurora Suites with glass walls & roofs to observe the Northern Lights
Features a variety of winter activities and other attractions, such as husky camp, horse stable, restaurant, sauna, and spa facilities.
You can select guided northern lights tours and snowmobile safaris too
Arctic Bath Hotel Sweden, Lulea
This floating hotel complex is about 85 km away from the Swedish City, Lulea, where you can easily travel by plane.
Arctic Bath Hotel Review
Absolutely unique experience in Swedish Lapland.
Floating double rooms with 160 cm wide beds on the Lule River.
those who prefer to stay ashore can choose from the wooden cabins that fit up to 5 people, so perfect for families.
Variety of winter activities and tours
On-site restaurant with local specialties.
Icehotel Sweden

, Jukkasjärvi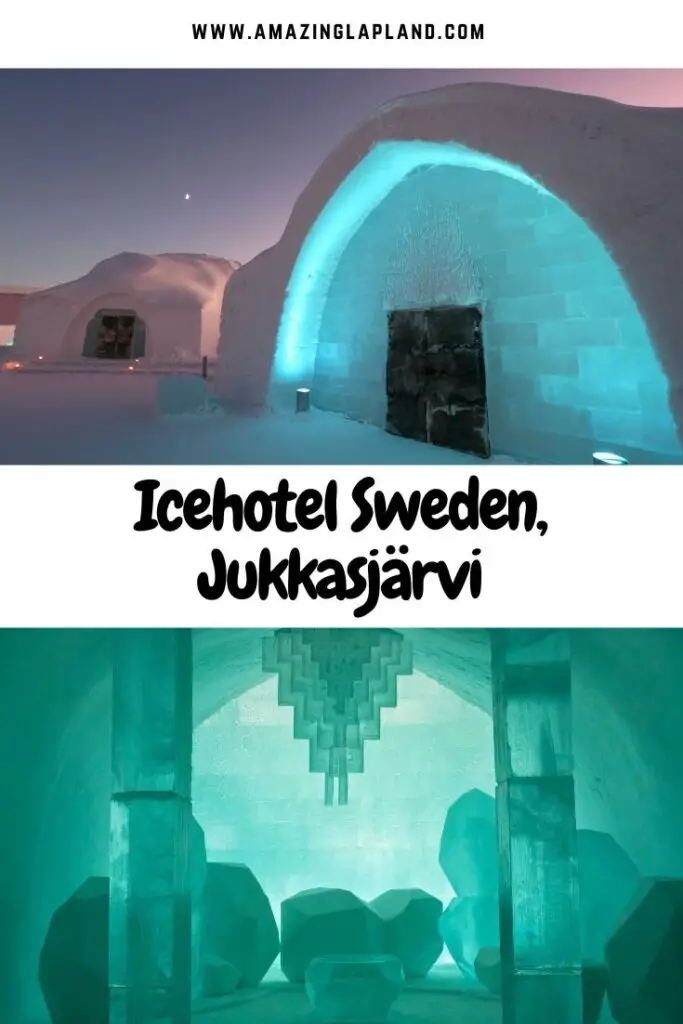 How about a hotel made from over 1000 tons of pure ice?
IceHotel Sweden Review
First-class igloo experience
Solar panels help to keep the hotel operating whole year-round
you can choose between deluxe suites with a private bathroom and sauna or other simpler rooms.
Northern lights tours and snowmobiling are some of the most popular activities organized in the hotel.
The ice hotel room temperature is around 5°C or 23°F.
TreeHotel, Harads, near Lulea
The TreeHotel is one of the special hotels in Swedish Lapland in the biggest city of Lulea. Who wouldn't like to sleep in these suspended tree rooms in a gorgeous pine forest?
TreeHotel Review
You can choose between 7 different types of tree rooms suspended 4-10 meters above the ground
It is only an hour of car ride from Lule Airport
The hotel sauna and hot tub can be used for an additional fee.
All of the tree-rooms are equipped with bio-toilet, electricity, underfloor heating, air conditioning, coffee maker and water kettle, fresh drinking water, refrigerators, WiFi, but you need to use the showers in the neighboring building.
The Best Hotels in Norwegian Lapland to Watch the Northern Lights
 Not only Finland and Sweden, but also Norway offers a variety of luxury hotels to watch the northern lights in Lapland.
Kirkenes Snowhotel, Kirkenes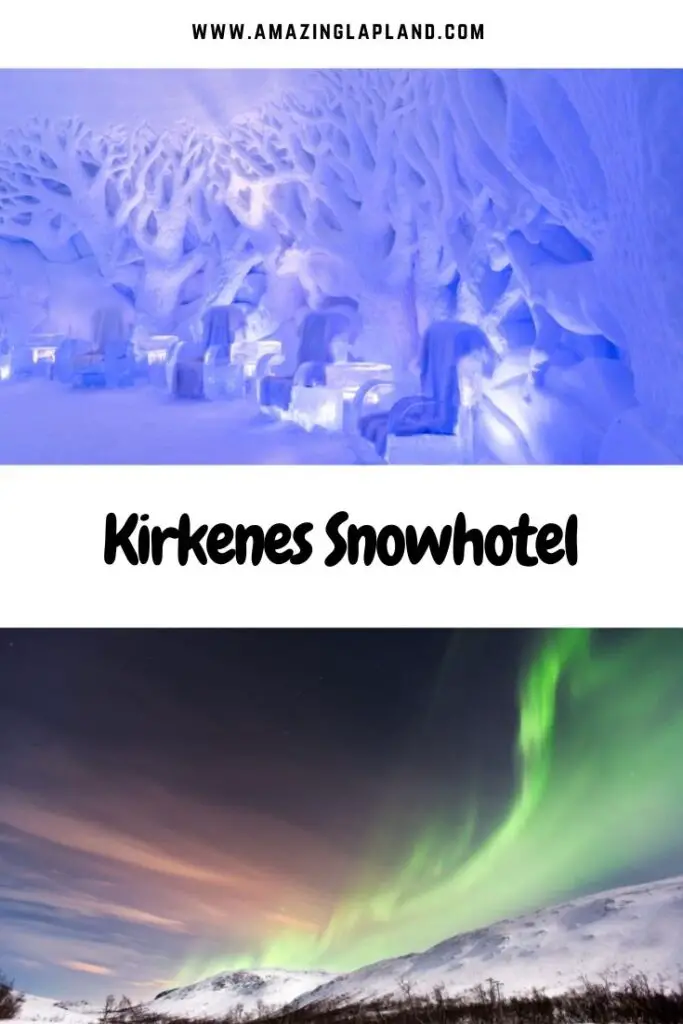 Another unique snow hotel in the Norwegian Arctic. The Snowhotel Kirkenes features 20 rooms with good mattresses to ensure a night of comfortable sleep for you and your loved one.
Kirkenes Snowhotel Review
The warm restaurant serves the best of Norwegian dishes from local ingredients, including berries and cheese.
The sauna will make sure you won't feel cold, ever.
Nearby reindeer park visits and other winter activities can be easily arranged from the hotel.
It is open from December to March.
Tromso Ice Dome, Tromso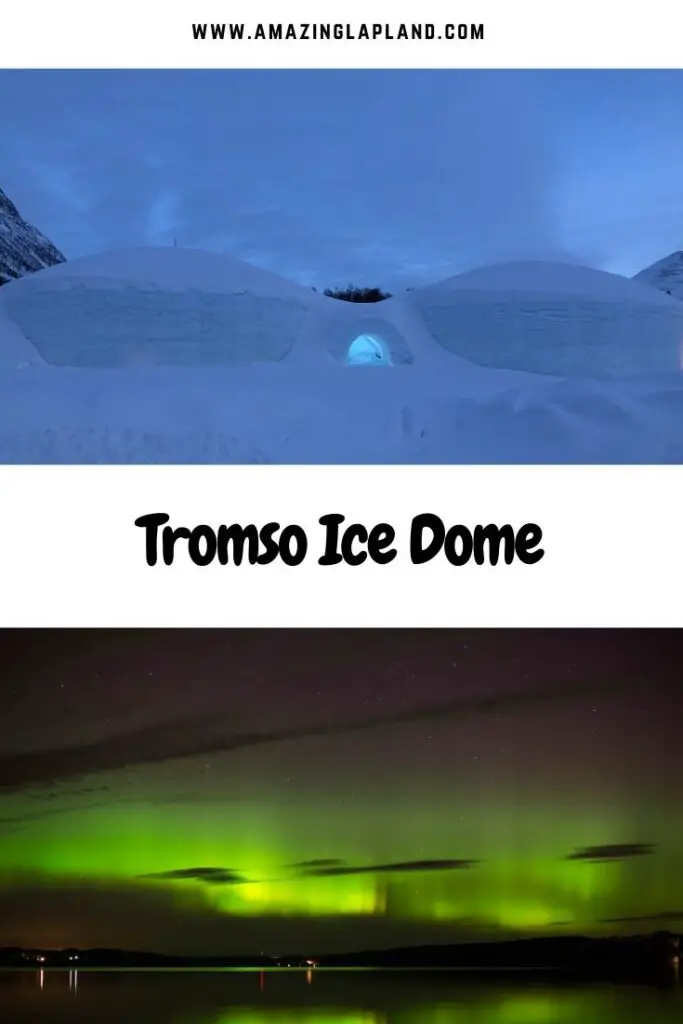 One of the best luxury hotels in Lapland. Although from the hotel itself you can't see the Northern Lights, Tromso is a perfect city to try your luck and hunt those mesmerizing lights.
Don't forget to visit the ice bar and the ICE CINEMA. You read it correctly, they built a small cinema every year.
Perfect location to go on Northern Light Tours in Lapland
Winter Activities and tours can be book by several operators in the city.
 Sorrisniva Igloo Hotel, Alta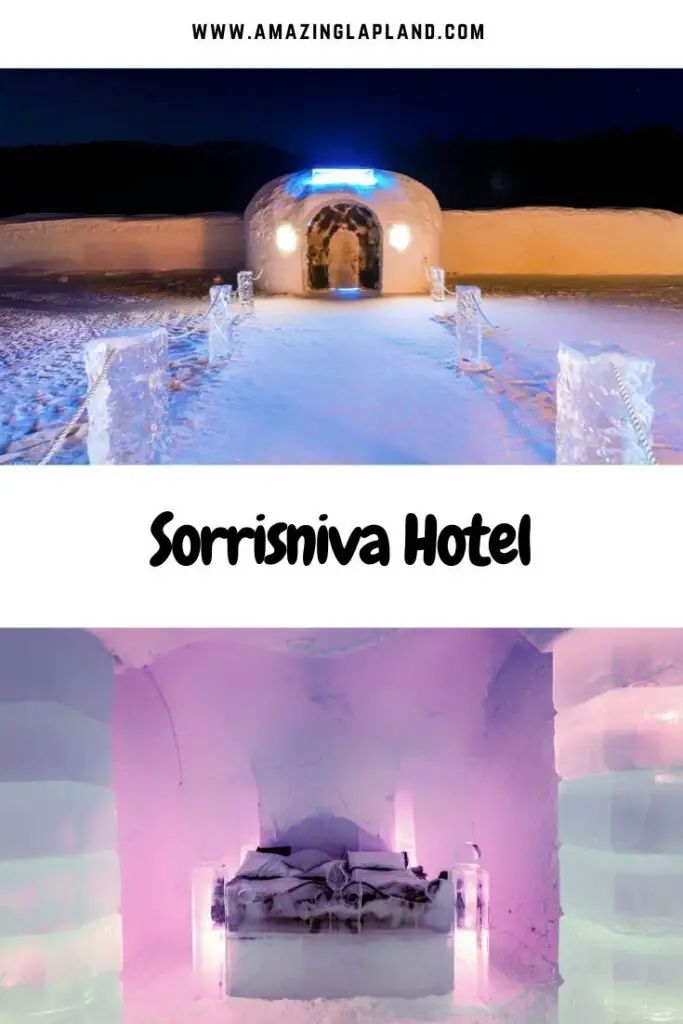 Alta is a bit more south than the other Norwegian cities, yet still a perfect location for a winter holiday in Lapland. The hotel is at the Alta River and features 30 rooms, suites and an ice bar and ice chapel too.
Read about more things to do in Alta here.
Sorrisniva Igloo Review
It has a unique ice bar and ice chapel beautifully decorated with ice sculptures.
Amazing location for northern lights
the hotel rooms not only have cozy warm sleeping bags but reindeer hides also help to keep the guests warm.
the hotel has a sauna and jacuzzi as well
The Best Hotel in Lapland to See Northern Lights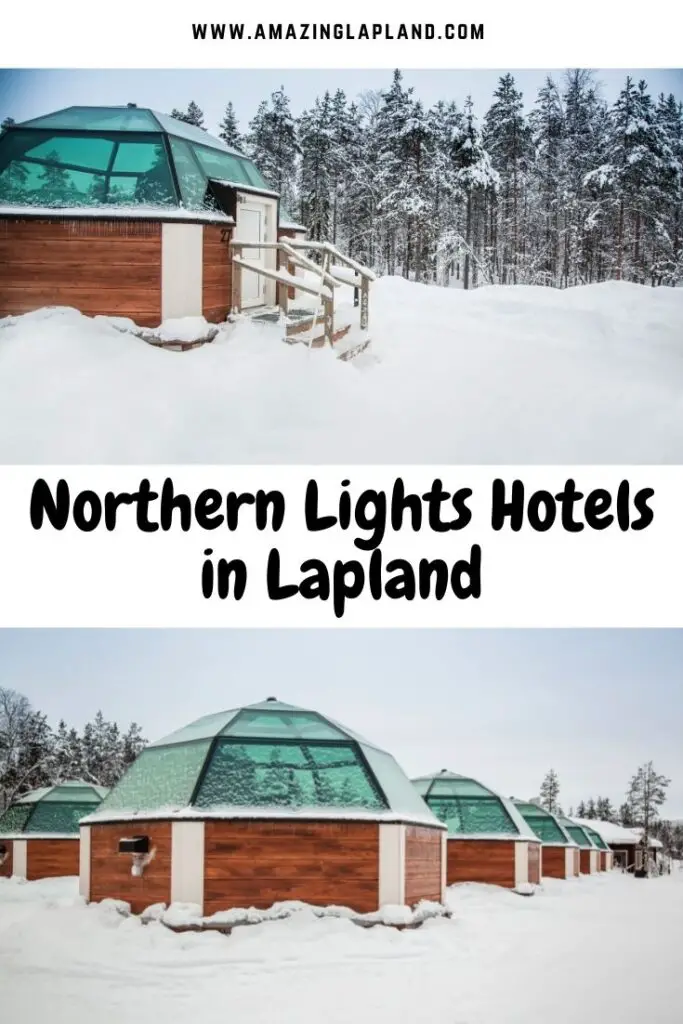 For observing aurora borealis, our recommendation is the igloos in Saariselka (Finland).
Best Family Hotel in Lapland: Santa Claus Holiday Village, Rovaniemi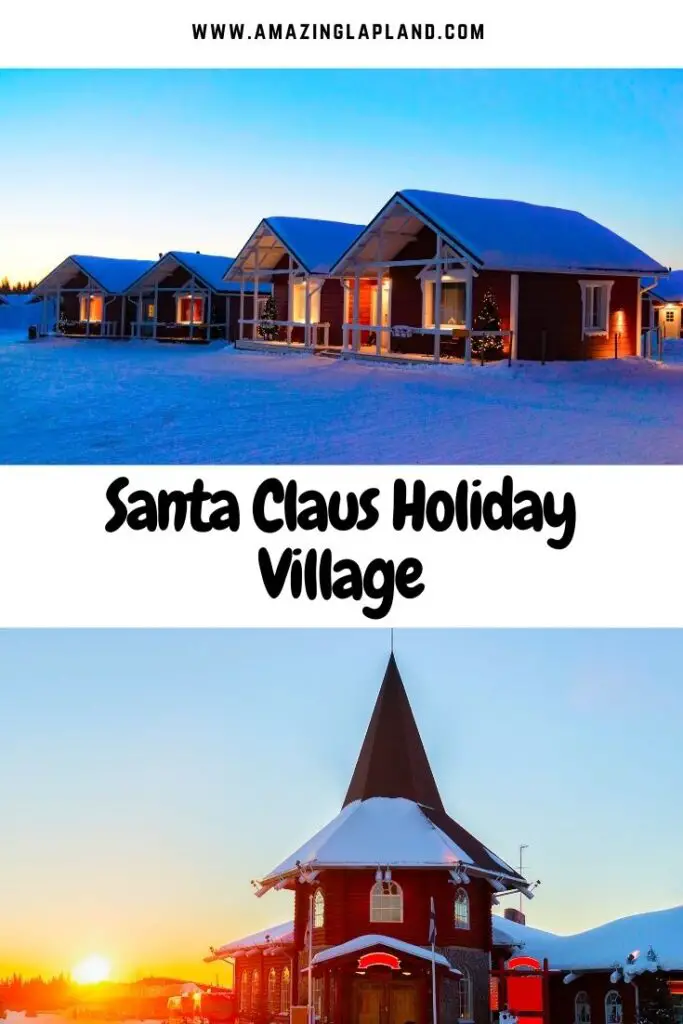 Even if you decide to stay in traditional accommodation or one of the best family hotels in Lapland, you can still book amazing northern lights hunt experience as an additional program. The northern lights tours are offered from September till late March.