Tromso is a place where one should not go without planning beforehand. You should learn a bit about Tromso what to do and what not to.
The city lies in the northern area of Norway and it has a rich culture and reflects it throughout the country and also has its impact over the Arctic Circle. Tromso has a significant trend, or you can say a lifestyle going on over centuries that they construct and live in wooden houses. No matter where technology has taken us, they are still the symbol of living in natural habitat.
What comes to your mind after hearing the word "Norway"? Yes, that's right, the Northern Lights. Lapland is full of amazing places to see them!
The chances are you may happen to see it some nighttime if you are lucky enough. Regarding the weather conditions, it is situated in the center of the arctic region and comes on the list of coolest cities in Scandinavia. You may see the flavors of all seasons, but most of the time, it is usually cold, and the winter season lasts the longest.
This post may contain affiliate links, which means we may receive a commission, at no extra cost to you, if you make a purchase through a link. Please see our full disclosure for further information.
Here is a guide for you about what you should attempt or avoid doing when you are in Tromso. You may have heard about the perks and all the good things about this place that it is easier to visit there. There is no language barrier as mostly everyone speaks English there. We would rather talk about those things that you should be attentive about. Here are some of them.
Quick tips for visiting Tromsø
Where to Stay in Tromso
Tromso Tours
Tromso Attractions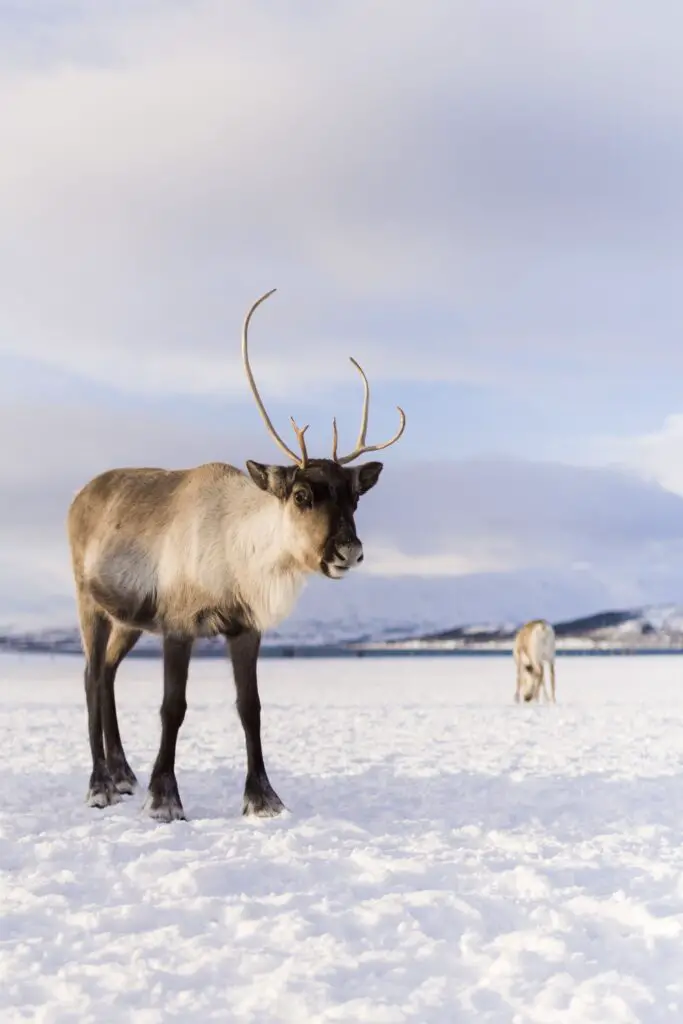 What time to visit Tromso?
The best time to visit Tromso is from August till April. But let's see the details!
You may have heard that going to Tromso in the Winter season will be a fun thing. We ask you to think again. Please think carefully, if you enjoy very cold and windy weather. Mostly, people have a wish to see the Northern Lights, but seeing it is possible in the Autumn or Spring season. 
Another reason is that it is off-season time, so you will be getting cheaper rates for your wanderlust. From August till April, schedule your tip because it is the best time.
We suggest the spring or Autumn season because weather conditions will not be extreme there, and you may find your best time in Norway. For hiking, the summer is the best.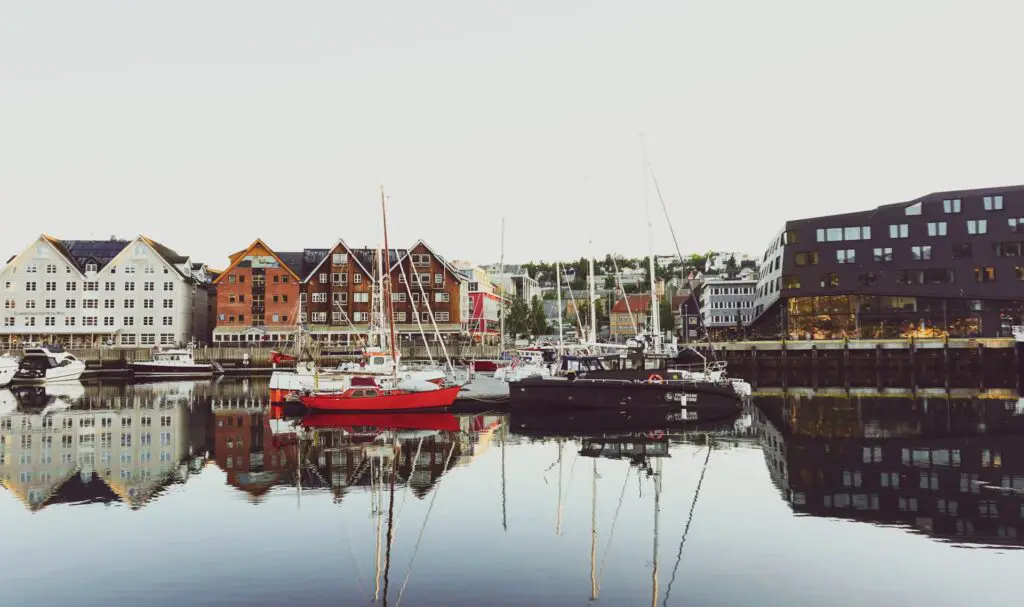 Transportation in and to Tromso
The easiest and most accessible approach is to fly there. There are many different state airlines that can take you there. SAS, Norwegian, Finnair, and Lufthansa are the ones famous for this. Other than these, you can also check if some flight is going there seasonally or monthly, or even yearly.
Going there on a cruise is also an option you can consider. There are cruises that can take you from Lofoten Island to Tromso. However, taking a cruise is not a time or cost-effective decision.
What after getting there?
Some people seem to struggle after reaching the airport. What to do now? Where to go? How to take a bus or a taxi? It is not likely going to happen in Tromso. When your flight lands, you take your luggage, and soon after coming out, you will see buses or taxis waiting for the passengers.
The next problem comes to mind that how to tell them where to go? No issue at all. Speak in English, and they will respond accordingly. They already know where the tourists want to go. They will take you to the spot nearest to hotels and restaurants. The city is not very large, and hence it is easy to locate the important spots and manage your trip.
Among the public transport, you should avoid traveling by taxi. They use buses for transporting from one place to another and getting a cab there will be too costly for you. There are bus stops available in nearly every region. Other than that, it is possible that you can go to the amusement parks, clubs, bars, and museums on foot.
How much cash do you need?
In short, none.
After landing, people also think about going to ATMs or money exchanges, or even before leaving. However, in Norway, you rarely would need any cash. It is not like they have any issues with that. But they have a more advanced approach to getting the payments.
Wherever you visit, they will ask you for your cards. If someplace is not asking for cards, they will be having their own app from where you can buy the tickets and then use them instead of cash. If you insist on having cash in your wallet, you can access the ATM machines. Apple Pay is also an approach there that Norwegians use a lot.
What is for the appetite?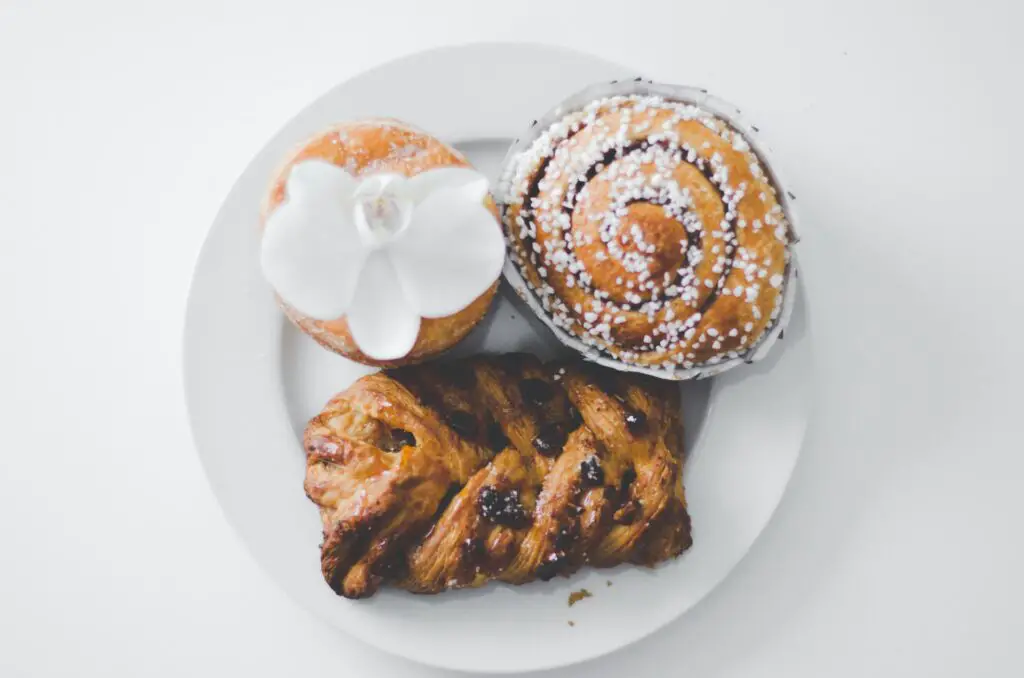 Whenever you ask the visitors what the point of going to Tromso is, they might mention the culture, partying, or Northern Lights. Little do people know about their food, and it is one of the underrated things, to be honest.
The ingredients they use in their dishes are quite unique, and you may be amazed to read about them.
Considering meat, they like to eat, especially whale meat, salmon, reindeer, and dill as a spice.
In dairy items, they are fond of using bread and butter often in their breakfasts. Potatoes, leek, beetroots, and carrots are their favorite vegetables.
In fruits, they love berries with an open heart. You will find different types of berries in their desserts, including cranberries, lingonberries, raspberries, black currant, etc.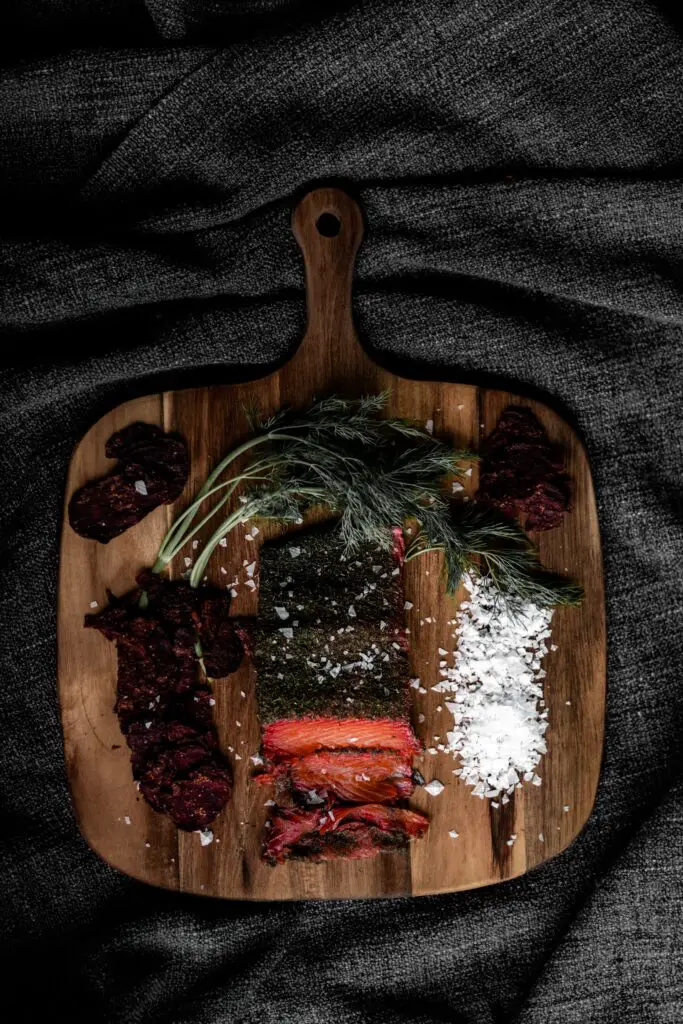 After food, how about enjoying some alcohol?
 If you are excited about partying and drinking, get ready to splurge some money. Alcohol is one of the most lavish and highly taxed souvenirs.
Important to know, apart from beers, you will not find any alcohol in the grocery stores. If it is election day or even Sunday, you may not have permission to buy alcohol from shops, but you still can enjoy a drink or two in clubs, pubs and restaurants which have the permit to serve the drinks after the meals.
Such strictness, what should we do? Drink tap water?  
It might be a surprise to you, but the people there have expensive alcohol, but they have tap water of good quality.
It is a bit foolish to buy water from the stores or shops. The tap water is good enough to drink there. Get yourself a bottle or a jug that you can use, and you are good to go.
How about tipping the bartenders and waiters?
It is a common question. People do ask about this. Some countries appreciate tipping as a kind gesture, but some are strict about it and do not accept it. Tromso comes in those ones. Norway believes in paying their workers a great salary, so even the waiters and bartenders earn enough and do not rely on relying on the tips of the customers.
They do not condemn the tips. You can give about 10% of the bill if you are that much satisfied with the service. Otherwise, no one will ask you to tip them.
What is it like visiting there in the summer season?
You have heard about their dark and cold nights. There are different adventurous activities to do at night in the winter season. What is the incentive to the people going there in warm seasons? Well, people are all over the Northern Lights.
What they miss is the midnight sun, and it is the most beautiful sight to have. It is bright whole day and night – something that you can only experience above the Arctic Circle. What a special time of the year!
Is there any sunlight in Norway in winter?
Many people think that Norway is such a place where there is no chance of sunlight in winter because the sun does not go up the horizon. It is not true as Norway is a very long country considering its north-south dimensions of it.
However, Tromso and the northern part of Norway are above the Arctic Circle and the sun doesn't rise above the horizon, there is still a bit of greyish time in winter.
Yes, if you are going there with cameras, be ready to deal with unfavorable light conditions in winter. Be sure to get a tripod stand for your camera and a flashlight to get around outside int he darkness.
Can you see the northern lights?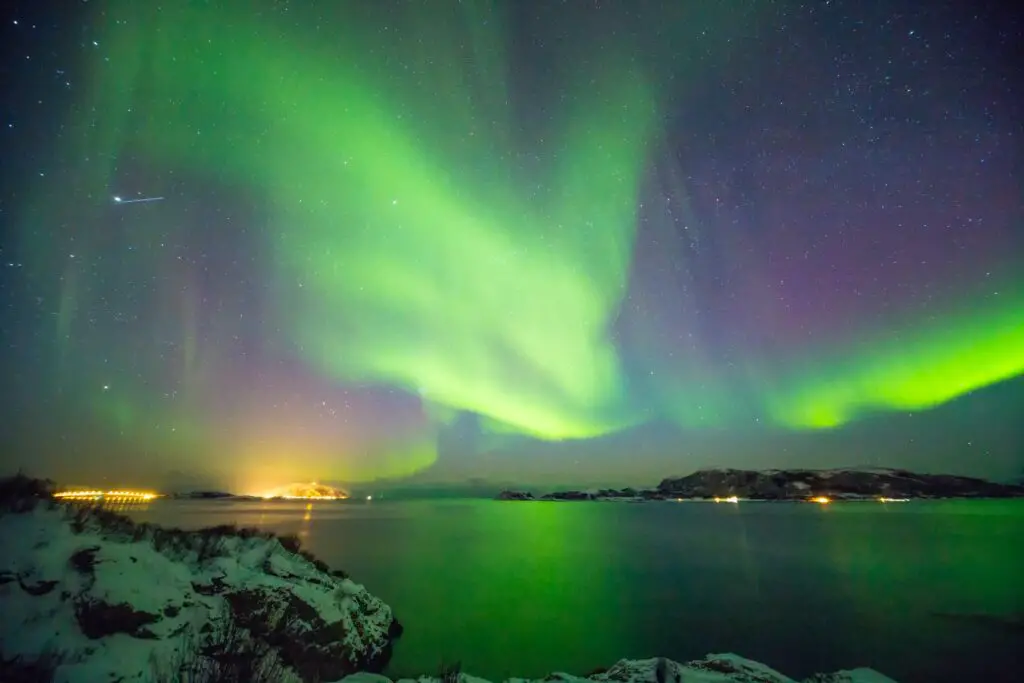 Yes, you can definitely see the northern lights from Tromso! Autumn and winter are the best times to see the northern lights. We wrote more about the best places and hotels to spot Aurora Borealis in Lapland and have a once-in-a-lifetime holiday!
Check out these luxury villas in Tromso and book the best place to watch the northern lights from!
How are the WIFI signals in Tromso?
Internet is a basic necessity nowadays. Do not worry. Tromso is not like some old age village. They have a WIFI service but do not expect a full-fledge speed. You can expect that from southern Norway, but Tromso also has significant and more than enough internet speed in such a remote place.
You can easily access the internet if you have credit on your SIM card; otherwise, you can find it in cafes, bars, hotels, etc.
TOP attractions in Tromso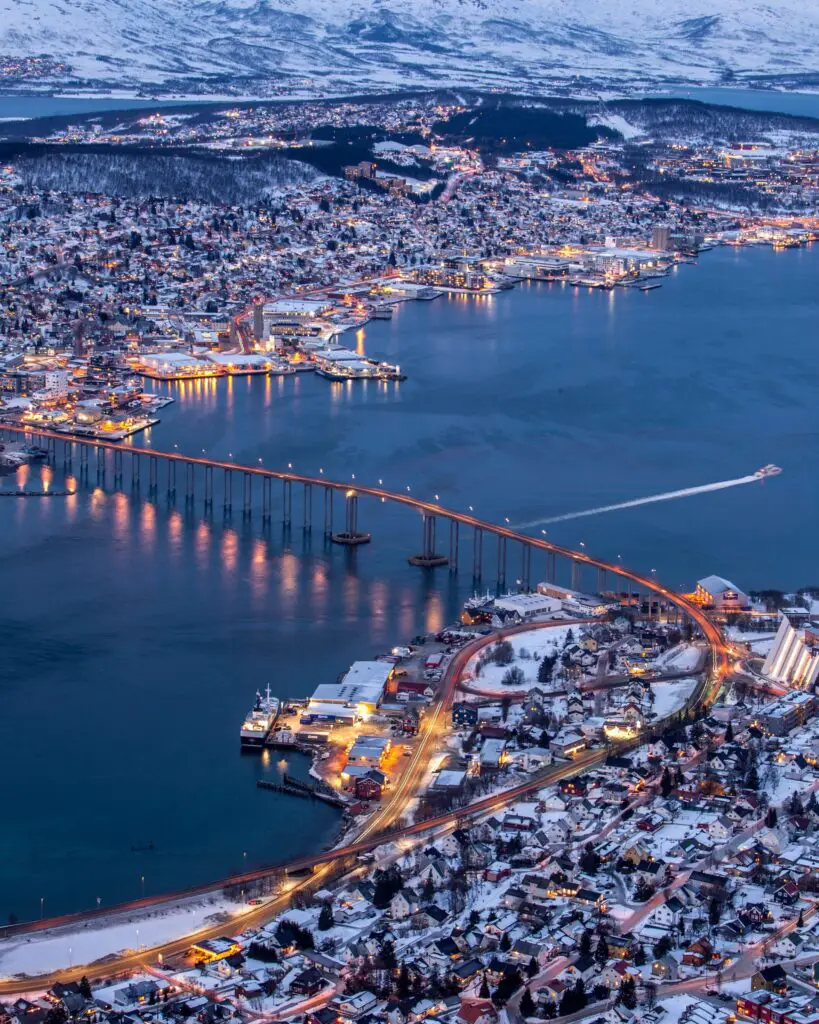 Hunt for the Northern Lights (tour with dinner!)
Enjoy a concert in the Arctic Cathedral
Take a reindeer or husky sled ride (check tours here!)
Explore Tromsø Ice Domes (winter only!)
 Go on a whale safari (tour!)
See the seals at Polaria
Ride the Fjellheisen cable car to Fjellstua
Check out the Planetarium & Science Center
Visit the Arctic-Alpine Botanical Garden
Go hiking!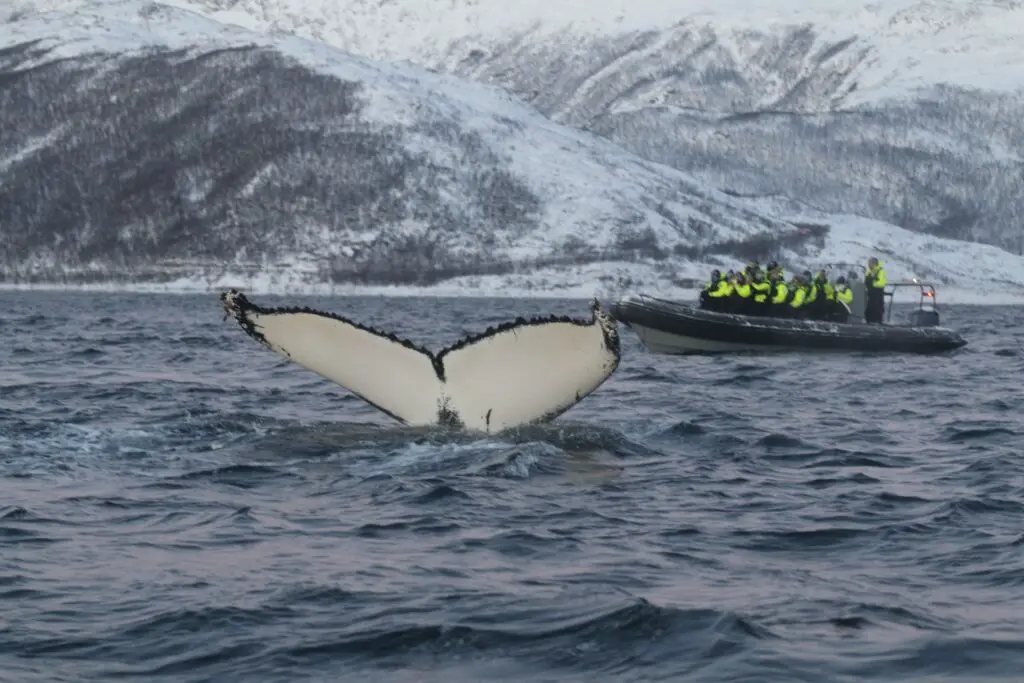 Conclusion
Tromso is a worth visiting place once in your lifetime. It is a pleasant idea to go and see how they live and what their cultural norms are. What they eat and how they dress.
One thing that you should not forget is to make a budget plan ahead of going there. We have seen a lot of people going there and running out soon enough. We do not want that you have any unpleasant memory to take along with you. Make a pre-planned budget and stick to it no matter what. And then, nothing else left just to enjoy gorgeous Tromso!