I love snow, snowy capped mountains, and snow cones; everything about snow is mesmerizing; it can't be described in words. And Lapland has a lot of snow! I'm sure you ended up here for the love of snow, to find the best snowshoes for beginners.
Why not prepare yourself for your next vacation that can be somewhere around snow heaven. 
Guess what?  We have reviewed the best snowshoes for beginners so that you can choose from the best. But first, let's have a little introduction to snowshoes.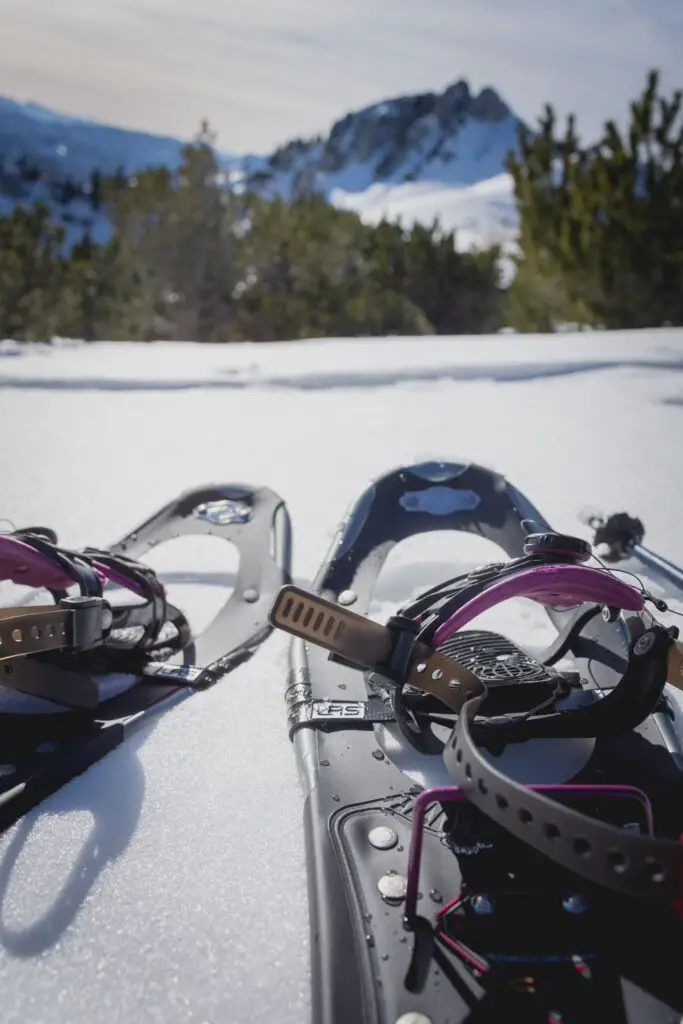 What are snowshoes? 
As simple as they sound, snowshoes are shoes for snow. They are large and look like scuba diving slippers, but they help you stay on top of the snow without sinking in. 
Annoying when that happens, right? Well, no more sinking in snow now because a snowshoe is built so that it takes your body weight and balances it equally on the surface, which means no sinking in! 
If you visit Lapland in winter, and for example, go on a DIY northern lights hunt, it is great to have snowshoes. Or, of course, if you like hiking in winter, it is a must.
You can also rent equipment in bigger settlements and ski centers, but if you are planning to use them on multiple days, consider buying a pair.
So let's wait no more and dig right in to find some best snowshoes for beginners.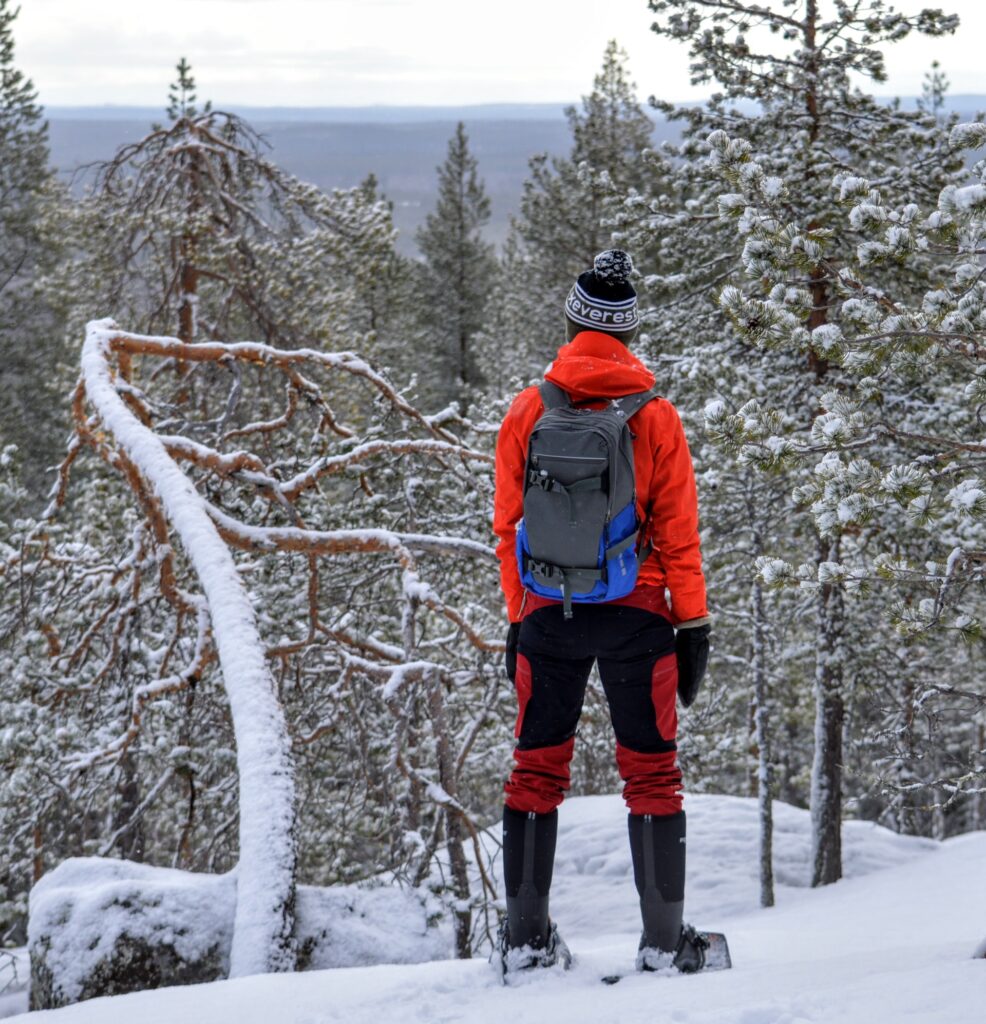 The 5 best snowshoes for beginners 
These 5 best products are reviewed critically so that you can pick your preference from the best! Let's jump right in. 
TSL Snowshoes Symbioz Access Snowshoes
If you are looking for something beautiful and easy-going simultaneously, then this product is perfect for you. It has the capability that hikes large monstrous mountains and walks on easy trails, whatever you prefer. 
I think that these sorts of snowshoes are perfect for you if you are a professional to hike and walk both easily. But if you are someone with exquisite taste, then this would work perfectly too. 
The first very noticeable and charming thing about this snowshoe is the beautiful and deep blue color with a hint of black; it would look stunning on the pure white snow. 
Then how can we miss the fact that this snowshoe has the specific technology to handle the weight from 150-300 lbs? No matter what your weight is, walking on snow is made easier for you! 
This snowshoe also comes with its fantastic hyperflex feature that means it attaches to the surface immediately and ideally to make sure that there is no slipping. 
There is also a toe adjustment feature that makes adjusting size more accessible than ever, just one initial push, and voila! It's your size. 
One of the other best features is the ankle strap for security and the fact that these Tsl Models coming with a bag to keep securely. 
Pros. 
Hyperflex technology. 
Made for thick people. 
Ankle strap security. 
Adjustable size. 
Cons. 
Even the kids' size might be too large for small kids. Double check before buying.
FLASHTEK 21/25/30 Inches Light Weight Snowshoes for Women Men Youth Kids
This beautiful piece by FLASHTEK is precisely what you need for your next spree on the snow. The best feature that I love about this product is that it's perfect for all genders and ages having an average weight range. 
These snowshoes can carry from 30-70 kilos of weight, including any weight you are taking, such as a bag full of essentials. 
The shoes have a streamlined shape with curved ends, making them have a perfect fit and perfect performance. You can easily walk faster with a better floaty feeling with this product. 
It can quickly put on a wide range of shoes, and it comes with an easy clip making removing and putting on your shoes more accessible. 
The composition is also high quality which is the most loved feature overall, and it comes with hiking sticks and a tote bag. 
Pros. 
Best for women and kids. 
Easy shoe put on. 
Comes with trek sticks and bags. 
High-quality build. 
Cons. 
It won't work with a weight of more than 70 kilos.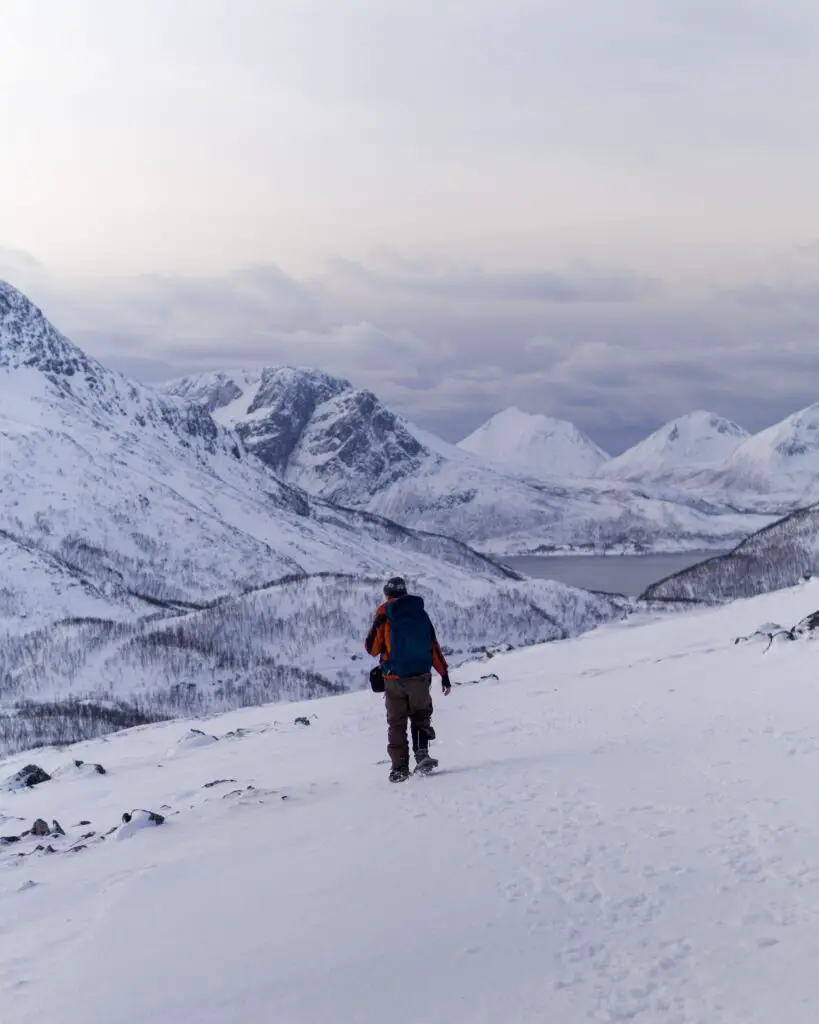 WildHorn Outfitters Delano Snowshoes
This product is one of the best snowshoes for beginners. That is because it's made in the mountains where there is significant snow. This piece is made for rough and tough snow. 
The size and build are also customizable; you can quickly put your show on and strap it securely with just one go. This product gives you complete security and fits at the same time. 
The best part yet? It comes in two variations, one that can handle 80-160 lbs and one that can hold around 160-235 lbs. Isn't that great? Make sure you choose the perfect one for you. 
Want to hike a little on these bad boys? No issue at all; their build is made for long treks and hikes accompanied by climbs. 
Pros. 
Perfect for the whole family. 
Exquisite and high-quality build. 
Weigh doesn't matter. 
Treks and hikes both are easy. 
Cons. 
The heel risers don't always work well.  
Gpeng 3-in-1 Xtreme Lightweight Terrain Snowshoes for Men Women Youth Kids
Check the price for lightweight snowshoes for men, women, youth and kids.
This piece comes in many sizes, which means that you can choose the perfect one for your weight to get the ideal floatation. 
There are two sets of hard steel teeth beneath the snowshoe, giving you the perfect friction on the surface. 
There are racket-style bindings on the product, making it a perfect fit on your shoe to give you a better grip. 
The shoe itself is very light so that you can carry it easily on the tote bag provided, and you can easily lift your foot. 
Not to forget that the composition is also very sturdy, which means that it won't break down in the middle of your trek or climb. 
Pros. 
Good quality. 
Great Price. 
Best for all weights. 
It will go for all genders. 
Cons. 
The plastic is low quality. 
ALPS 14/17/19/22/25/27/30 Inches Lightweight Women Men Kids Snowshoes for All Terrain with Carrying Tote Bag
Check prices for ALPS 14/17/19/21/25/27/30 inch snowshoes
This piece is specially designed for women and small kids; the weight capacity is around 36-72 kg. 
Not to forget that this piece has a very comfortable and sturdy design which makes it easy to walk with and gives you peace of mind that your kids are safe. 
The design is also comfortable, with bindings and straps all over to give you a good fit. Make sure you pick the suitable variation according to your or your child's weight. 
One of the best things about this product is the hot pink color. 
Pros. 
Great in quality. 
Dazzling color. 
Perfect for kids. 
Cons. 
Not good with heavyweights. 
Now you have various best snowshoes for beginners to choose from; what are you waiting for? Pick the best one and order now!