Are you planning to travel to the beautiful Islands of Lofoten? Well, you are in the right place. 
Yes, we know traveling can be a hassle, but Lofoten offers multiple perfect sites for visiting. These places provide dreamy scenic views, which are ultimately stunning. You can even camp beside the sea, and it is entirely safe. The article highlights some of the best places to camp so that your trip will be hassle-free. 
Norway is one of the best scenic places on Earth. So many fjords, beaches, and steep mountains in Norway, and camping in these places can be incredible. Visiting Nordkapp, hiking around Tromso, or exploring the gorgeous Senja Island is not everything, make sure you visit Lofoten as well! Let us discover some of the best places in Norway. 
Norwegian people love camping and exploring different places in Norway as it is thinly populated but has some exceptional scenic views and landscapes. These beautiful places stretch from the Baltic Sea to the Polar circle. 
Lofoten falls in the category of a condensed scenic view that offers different lakes, steep mountains, and exceptional panoramic views. Wild camping can be one of the best ways to travel and enjoy a limited budget, and Lofoten is a perfect place for wild camping. 
Lofoten is a beautiful and scenic place, and it also tends to have affordable hotels outside of the main touristy season in contrast to the expensive hotels in other destinations of Norway.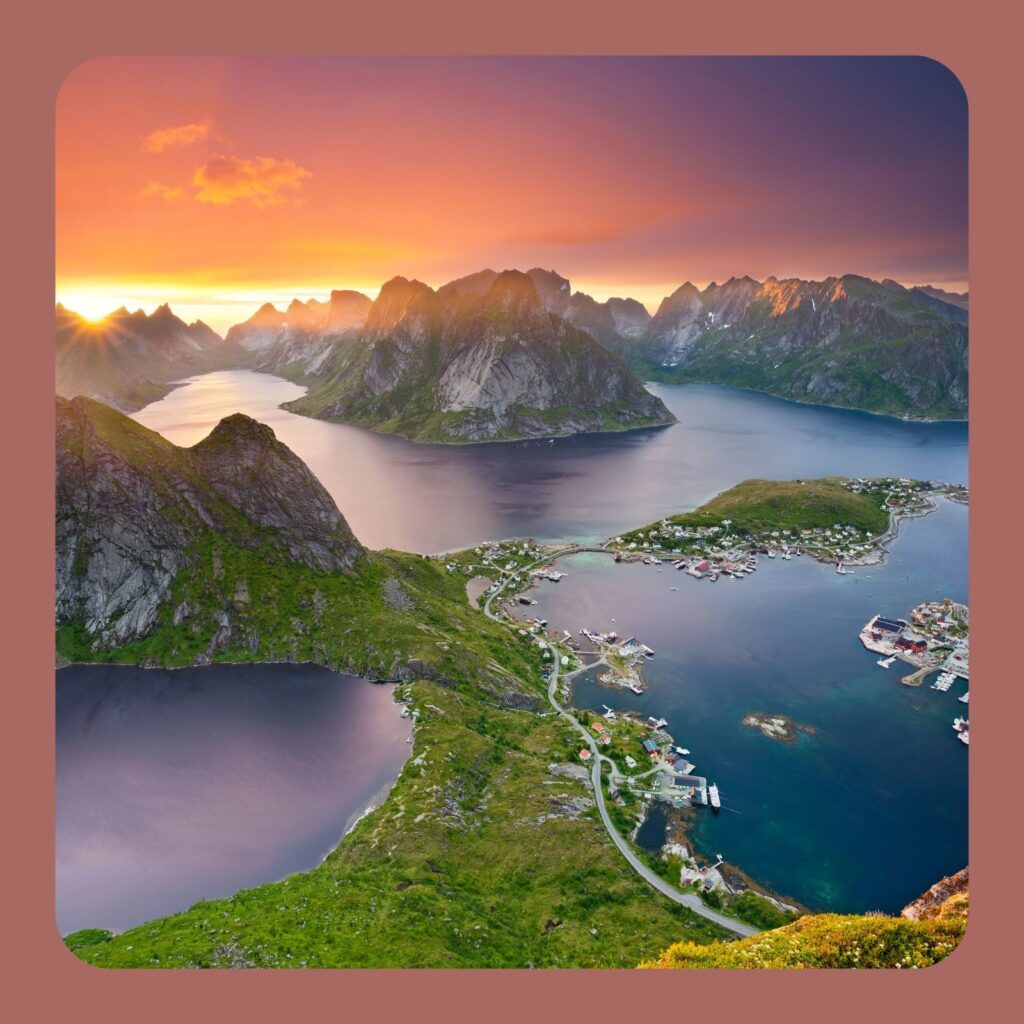 The Right to Roam in Norway
There is also a 'free act' introduced in Norway, allowing people to camp freely by placing a base anywhere. It translates to 'right to roam'. This can be a life-saver for the people who love to explore different places, and wild camping can be the ultimate thriller. There is only one thing to remember, which is to be careful with nature and the environment. 
You can place your camps by the shore and watch the beautiful dusk fade away. Although these scenic views are challenging to find, Norway offers some exceptional and stunning views. The Norwegian people are very hospitable, and everyone can plan a trip to Norway to admire its beauty. 
Norway Wild Camping & its fundamentals 
The first principle of wild camping is to check for places with a no camping sign that everyone needs to follow. 
There are a few conditions that need to be followed by the people of Norway. 
1. The time for camping is one or two days. 
2. Your camps should be distant from the residential areas. 
3. If you think that this place is not open to camping, ask for permission. The locals will also guide you to the best camping spot, so ask them! 
4. Try to remain silent so that the natural habitat is not disturbed. 
5. Avoid destroying the plants, animals, and natural habitat as much as possible. 
6. Collect and dispose of your garbage so that it does not trouble others. 
It is also necessary to understand how to survive wild camping. Pitching your tent in the polar circle is excellent, but you need to understand a few things before that. 
Wind
The wind tends to ruin camping if it is too much. Try to pitch your camps between mountains so that you get an exceptional covering from the heavy wind. Also, make sure to raise a sturdy tent to remain secure in case of strong winds. 
Cold & Chills
These camping areas can be chilly, so you can keep some blankets and warm clothes to protect you against cold, especially if you visit in the fall or late spring. 
Water
You will find water everywhere in these spots, and it is necessary to find a dry place, which is very difficult!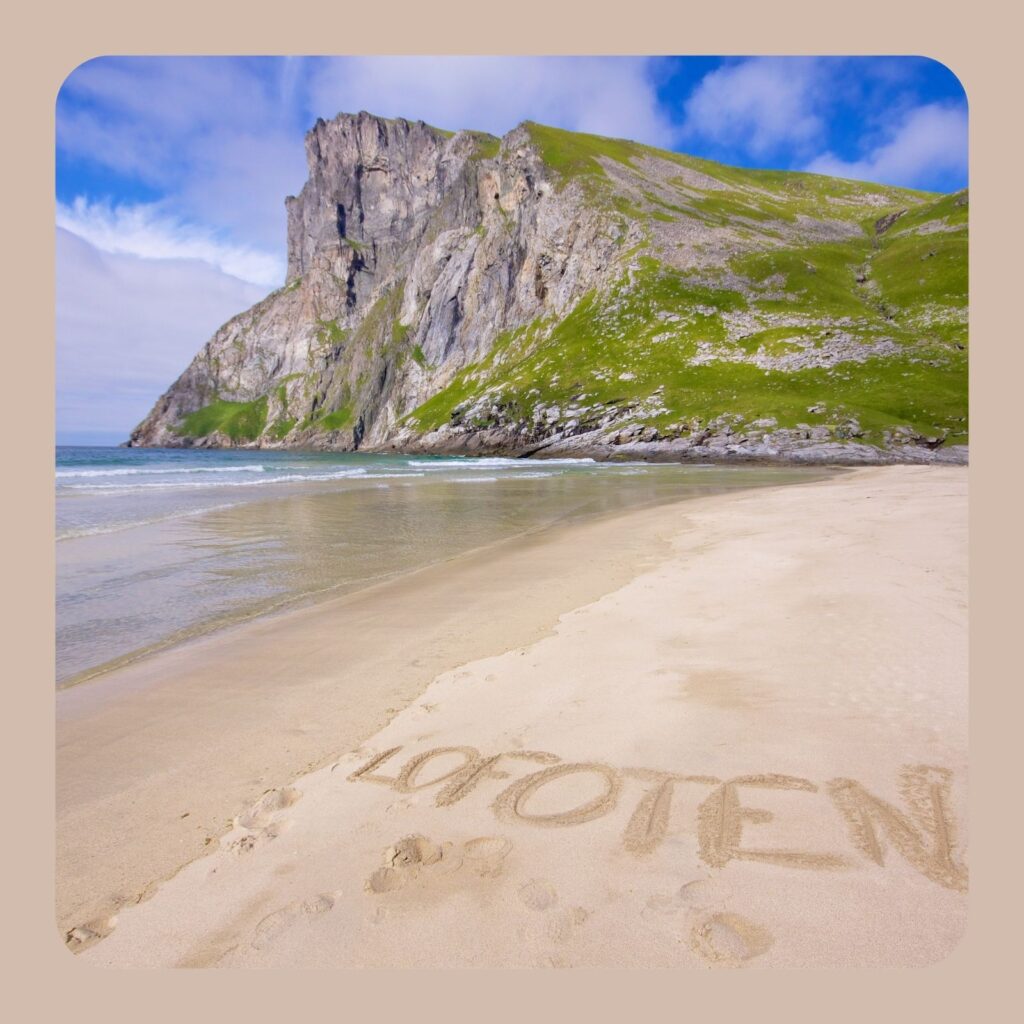 Camping Supplies
Finding and taking camping supplies along with you is essential. You can find these supplies in the larger stores in Svolvær and Reine. 
Here is a quick travel guide that will save you a lot of time and energy. 
·       First off, find the best flights to Lofoten with the help of Sky Scanners. 
·       Secondly, travel insurance is also necessary because if you are hiking and biking, insurance should be on your priority list. Check out here SafetyWing.
·       You can even rent a car to travel to all the destinations in Lofoten. You can get some exceptional deals on Rentalcars.com. 
·       Lastly, we have accommodation which can be in camps or some of the beautiful resorts. Make sure you have a lightweight tent. Something like this, not the ones with only one layer as they resist better to strong wind and rain.
·       Many activities can be a part of your Lofoten journey. You can enjoy the Northern lights and discover some exceptional spots for professional photography. 
Camping grounds in Lofoten 
After some peaceful time, you would like to see some hustle and bustle and lookout for a decent meal. Then, you can meet the locals as they welcome the visitors with passion and care. 
Most sites in Lofoten are clean and modern. They also have small kitchens and restaurants, so that you can have a perfect meal. The spot for small tents cost around 100- 250 NOK per night. However, a giant tent can accommodate more people, but the prices go up.
However, you can also find your place for camping. Wild camping in the Lofoten islands is safe, so you can easily stay up to three nights. You can easily camp in different locations like the beaches on the North coast. The water near these areas is clean and crystal clear, and perfect for drinking. 
You can even check out the camping spots in the interactive map that will give a perfect guide. 
In case you would like to spend a few nights in civilization, you have some amazing options.
Top activities in Lofoten 
You can explore Trollfjord, which is a beautiful and scenic destination. You can enjoy the charming Northern Lights. You can also discover Kayaking which offers some exceptional and breathtaking views. You can also join the weekly photo tour to observe these picturesque places. 
Top 6 beaches for camping – Breathtaking views! 
These beaches are breathtaking as the water is blue, and it looks so admirable that anyone would love to stay here forever. 
Utakleiv Beach
This beach is one of the most picturesque beaches of Lofoten. You can explore the incredible northern lights. This beach occurs in a crescent shape, and the white sand with blue water makes it a masterpiece to admire. The beautiful shoreline is surrounded by greenery, which makes a perfect scenic combination. 
Haukland Beach 
Haukland beach is mesmerizing, and it is also voted as the best beach in Norway due to its appearance and beauty. The scenic views of Haukland are breathtaking. This beach is located 10 minutes away from Leknes. It is one of the most popular areas for hiking. 
Kvalvika Beach 
Lush green mountains and blue water surround the Kvalvika beach. The beauty of this beach is breathtaking and exceptional. The walk on this beach is relatively easy, and the visitors enjoy this place without any issue. It is also perfect for hiking, and the scenery is worth admiring. 
Skagsanden Beach 
The Skagsanden beach in Norway is a perfect destination for people and camping. The place offers scenic views that are breathtaking and perfect. 
Bunes Beach 
Bunes beach is on the North coast, and it also comes with white sand that makes it the ultimate combination for hiking and enjoying the beauty of this place. This beach is more extensive than it seems, and the scenic views are admirable. It is a perfect place to catch sunsets and enjoy the beauty of nature. You can visit Bunes beach in the early summer and autumn. 
Horseid Beach 
Horseid Beach is on the Northern side of Moskenesoya, which is in Lofoten. Hiking is the ultimate adventure in Horseid Beach. This is the most beautiful white sand beach, which comes with stunning scenic views. The beach is full of beauty, and this spot is admirable.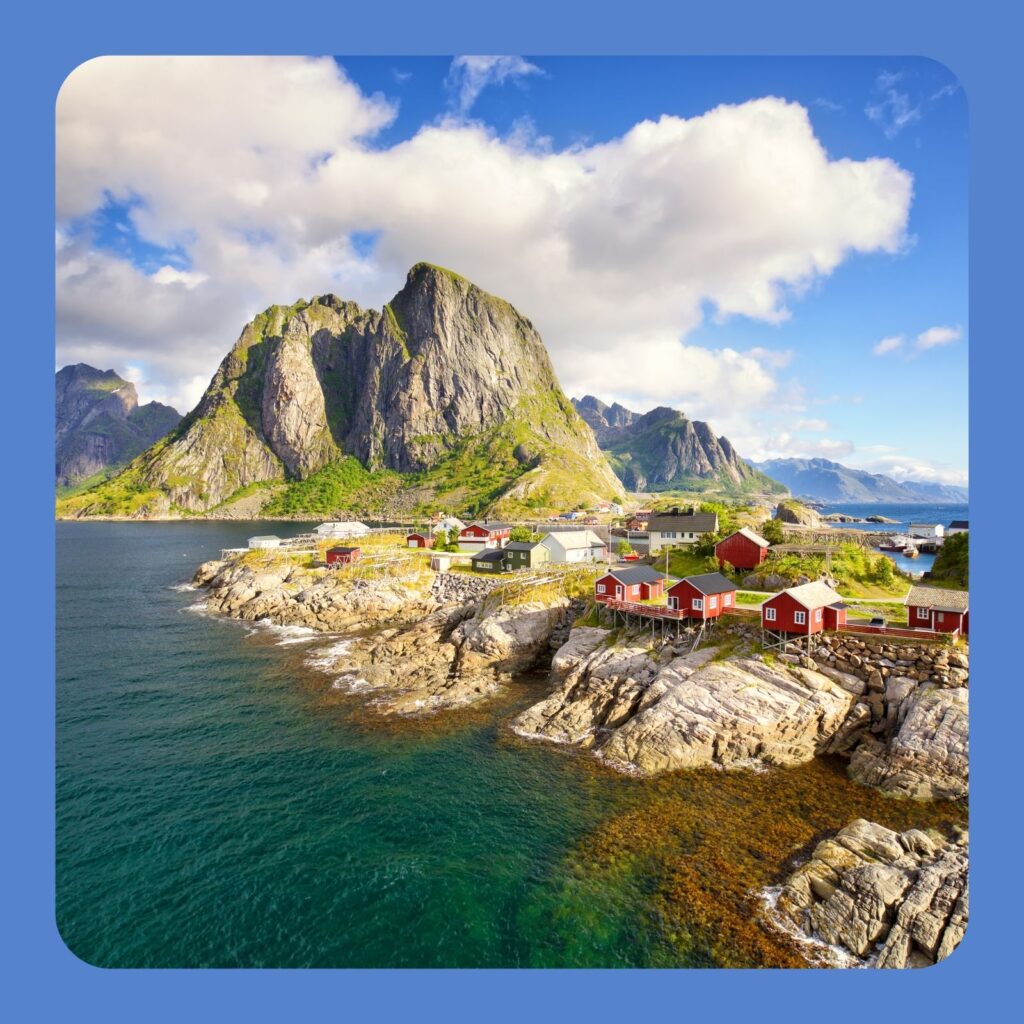 Plan your Lofoten camping trip
Although camping in Lofoten is stunning, you can also go camping in Southern Europe or the USA. But, if you like camping, then these destinations are the ultimate choice. You will also find kitchens and bathrooms on some sites, which can be more accessible, and it will be a perfect chance of camping. Furthermore, all the places in Lofoten are free after the act, so now you can easily camp almost anywhere you like! 
All these beaches are perfect for visiting due to exceptional views, and all of these beaches are more distinctive than others. There are excellent options to choose from and make your trip a memorable one. All the areas in Lofoten are safe and secure, so you can also travel with your friends and family. 
You can plan your trip accordingly and make sure to visit these beautiful places for a couple of days for a refreshing experience. 
Wrapping it up! 
Lofoten Islands are perfect for wild camping if you like to travel to new destinations because camping is free and saves a lot of money. There are many places to explore in Norway and Lofoten island wild camping is one of them. 
The place is full of dramatic scenery which will freshen up your mind. There are small villages, white sand, and luscious green mountains. You can go hiking and fishing without any fear because Lofoten is entirely safe. Lofoten is perfect for beaches and exploring different places because the beauty is overwhelming. 
Now, you can easily plan your visit to these beautiful destinations. After all camping in these areas is free!